This article has links to products that we may make commission from.
Being stuck at home lately, we've really been focused on making comfort foods that take our minds off the current situation. If there's one thing – other than to nourish our bodies – that food has the ability to do, it's to comfort.
We want to help our readers as much as we can during this time and one way we can do that is by offering some of our favorite comfort food recipes so you can easily make these dishes at home, even if you're not used to cooking.
So below we are sharing our 10 favorite comfort food recipes that you can make right now. We hope these will bring you some joy during a time of uncertainty.
Check out these other resources from our sister sites that might be useful to you right now:
FINAL THOUGHTS
I hope you enjoy these recipes as much as we do. Most of them use very easy to get ingredients and don't take a lot of time to make. They are just comfort food recipes that might make it a little easier to get through tough times.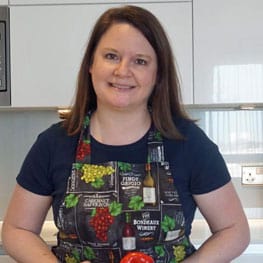 Laura is a home cook who loves making new recipes and finding new favorite things to eat, whether at home or abroad. She also runs a popular travel blog and spends a lot of her time traveling for food.