We are obsessed with chicken wings. We've made just about every variation of chicken wings you can think of and we've used every nearly every cooking method – from the oven to the air fryer and Instant Pot. I think in some way that makes us wings experts, or at least I like to think so. But judge for yourself!
» You might like this Outrageously Good Spinach Artichoke Dip and Smoked Cream Cheese.
Once you try these tasty sauces and dips we've concocted for chicken wings, we think you might you'll agree. Just these five fantastic sauces are the only chicken wing sauces you'll ever need. They're sticky, sweet, spicy, and incredibly irresistible! Give one of these delicious sauces for chicken wings a try and you'll see why we love them so much!
» Need some dipping sauce? Try our favorite honey mustard, blue cheese dipping sauce and Alabama White BBQ Sauce.
5 Best Chicken Wing Recipes
Korean Sticky BBQ Wings
These delicious Sweet & Spicy Korean BBQ Wings are deep-fried then glazed in a sticky, sweet, and spicy sauce.
See the recipe
General Tso Chicken Wings
These delicious General Tso Chicken Wings are cooked to perfection, then coated in sweet and savory General Tso sauce that will have you licking your fingers.
See the recipe
Honey Sriracha Chicken Wings
These delicious Honey Sriracha Chicken Wings are cooked to perfection, then coated in sweet and spicy sauce that will have you licking your fingers.
See the recipe
Baked BBQ Chicken Wings
One of the easiest and best ways to make BBQ chicken wings is in the oven. These foolproof chicken wings are tender and delicious.
See the recipe
Buffalo Chicken Wings
These Buffalo Chicken Wings are baked to perfection, then doused with flavorful buffalo wing sauce and blue cheese dressing to dip it in.
See the recipe
Cajun Chicken Wings
These delicious Air Fryer Cajun Chicken Wings are seasoned with a spicy and flavorful Cajun seasoning then cooked to perfection.
See the recipe
How to Cook Chicken Wings
Just as there are a number of different sauces you can douse your chicken wings with, there are also a number of different methods for cooking them.
My go-to method varies between baking and air fryer. If you've never tried making wings in an air fryer, you should definitely give it a try.
Baked Chicken Wings
Bake at 400 degrees F (200 degrees C) for 30 minutes, turning halfway. You can then baste the wings with sauce and broil for 3-6 minutes, or toss the chicken wings with the dip after cooking.
Air Fryer Chicken Wings
Preheat the air fryer to 400 degrees F (200 degrees C) for 3-5 minutes. Add the wings to the basket. Cook for 10 minutes then shake the basket and cook for an additional 10 minutes.
Instant Pot Chicken Wings
You can cook chicken wings in the Instant Pot from fresh or frozen. From fresh, cook on high pressure for 10 minutes. From frozen, cook on high pressure for 15 minutes. The wings won't get crispy in the IP, so you'll have to broil them after if you want.
How to Reheat Chicken Wings
There are quite a few ways to go about reheating chicken wings if you happen to find yourself with some leftovers, but one method really stands out from the rest. We really believe that the best way to reheat chicken wings is with the air fryer.
Preheat the air fryer to 365°F (185°C) for about 5 minutes.
Brush or spray the air fryer basket with oil.
Place the chicken wings in a single layer in the air fryer basket, making sure not to overcrowd them.
Cook for about 8-10 minutes, flipping the wings halfway through.
Overall, reheating chicken wings in an air fryer is a great option for those who want to enjoy hot and crispy wings fast. It provides consistent results, ensuring that the wings are heated evenly and thoroughly.
That said, it won't matter if you use an air fryer, a toaster oven, a full oven, or a convection oven to reheat your wings. They will turn out the best when done this way because it allows for even and thorough heating, which helps retain the juicy and tender texture while ensuring they are fully heated. To read through the rest of the reheating options check out the best ways to reheat chicken wings.
CONCLUSION
We hope you love these dips for chicken wings! They're great as appetizer or as a main dish. Serve them for game day or at a party. That's the versatility of chicken wings!
🥧 If you're interested in more great recipes, I share all my favorite Instant Pot recipes over at A Pressure Cooker Kitchen, air fryer recipes at Air Fry Anytime, and cocktails and drinks at Savored Sips. Check it out today!
You can also purchase quality meat raised on small farms from FarmFoods without a subscription. They have all the information for every farm on their website and you can choose what cuts you want and have it shipped free to your door.
Like it? Pin it!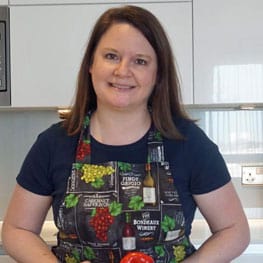 Laura is a home cook who loves making new recipes and finding new favorite things to eat, whether at home or abroad. She also runs a popular travel blog and spends a lot of her time traveling for food.