Cheese plate, charcuterie board, party platter… whatever you call it, it's the perfect way to feed a crowd at a party. Make your holiday entertaining and get-togethers super easy with a beautiful platter that you can make with minimal effort.
Finger foods are required at any party or get-together to make it easy for your guests to graze while carrying on a conversation and probably also holding a glass of wine.
» You might also like this Herb Goat Cheese Christmas Appetizer.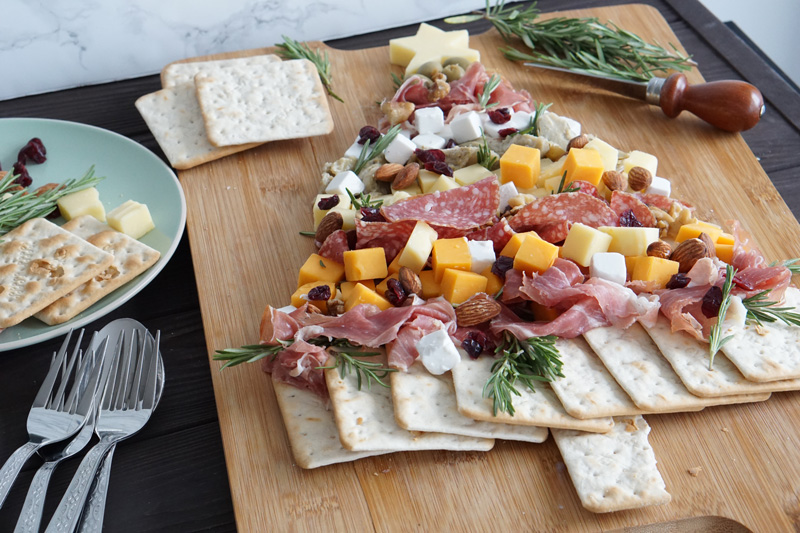 You know you need a party platter, but it might seem daunting to put one together, because of all the choices… and how do you make it pretty? Well, you'll be happy to know that it's super simple to put together a gorgeous plate of finger foods for your guests to enjoy.
How to Make a Party Platter?
The basic principle for making a beautiful party platter is to pile up all the good stuff. See how easy that is?! Okay, there's a bit more to it than just adding piles of good food to a board, but it's not much more difficult than that.
What Types of Food to Include
Will your board be only cheese? Will it include meats? Will it include fruits and other nibbles?
I like to make sure there are items from a few categories—cheese, cured meats, fruit, savory, nuts, and crackers.
You'll want to include 2-3 types of each item, so guests have options to choose from. This also helps diversify the board and makes it visually appealing.
Here are a few basics that will help build out your board.
At least 3 cheeses. Make one soft, one hard/aged, and one spreadable. Maybe even add a baked brie with jam!
At least 3 types of cured meats. Prosciutto, salami, and chorizo are great choices.
A few types of fruit, like grapes, sliced apples, strawberries, dried apricots, and figs are popular choices.
Extras like olives, nuts, and pretzels.
Sauces and dips, like honey, jelly/jam, mustard, creamy dressing or dip.
A couple types of crackers, baguette slices, and cucumber slices (in case any guests are eating low-carb).
How to Display Your Platter
One of the most important parts of a beautiful party platter is the board you put it on. It doesn't have to be something elaborate or fancy, but the board really does elevate the display.
A large wooden cutting board is perfect for the display of your foods. Depending on the size of the board you want to make, it will need to be a sizeable board to hold enough food.
This large maple cutting board is great because it doesn't have a lip around the edge.
Slate and glass boards also make a nice display.
There are some nice platter boards that you can buy on Amazon that have the space to display your foods, plus trays for dips and holders for cheese knives and spreaders.
Once you've got a great platter, half the job is done. What is left to do is to cut and arrange your foods.
You can cut cheeses in uniform shapes, like slices or cubes and arrange them in piles or lines. For a cheese-focused board, it's usually better to keep the cheese whole in wedges and offer cheese knives for cutting.
Salami and meats can be laid out in a fan pattern, or scrunched up in a pile.
Extras like nuts and olives can be interspersed throughout the plate to fill empty spots and scatter color across the board.
Sauces should be included in small bowls around the outside of the board. Don't forget to include spreaders and small serving spoons for each sauce.
Refilling the board
The best part about a board with multiple items is that it can be refilled quickly and easily. Prepare extra of each item and have it at the ready to refill empty spots in the board as they get eaten.
12 Great Cheese Plates, Charcuterie Boards and Party Platters to Make
Christmas Charcuterie Board
This festive Christmas Charcuterie Board is perfect for your holiday get togethers and parties, where finger good is the best way to please a crowd.
Holiday Antipasto Wreath Appetizer
This Holiday Antipasto Wreath Appetizer is a delicious, visually appealing and perfect for parties. Because of its amazing presentation, this dish is particularly perfect for the holiday season.
A Simple Cheese Board
If you have friends or family over, and you want to offer something to snack on without spending a long time in the kitchen, this Simple Cheese Board is what you are looking for.
Fall Charcuterie Board
Need an easy & eye-catching appetizer for fall parties & holidays? Prep and assemble a simple charcuterie board (meat & cheese platter) with autumn-themed ingredients in about 30 minutes. This one features cured meats, hard and soft cheeses, seasonal produce like apples and pears, plus sweet & savory nibbles so there's a variety of flavors.
Prosciutto Wrapped Melon and Basil Cheese Board
Impress your guests with this simple and delicious party board! Prosciutto Wrapped Melon with Basil, served with a simple gluten free cheese board, alongside some gluten free crackers and nuts. It's perfect for your next holiday party or get together!
The Ultimate Greek Meze Platter
This Ultimate Greek Meze Platter will for sure impress your guests! By adding some traditional Greek spreads, veggies, and lots of pita bread, you can easily re-create this platter at home for your next party!
Lox Appetizer Platter
Make a gorgeous Lox Appetizer Platter with a lox Greek yogurt dip, lox bagel bites, and tasty lox & cucumber bites. It will be the star of any party! Use store-bought lox or homemade lox (recipe included) for a gourmet lox appetizer on a budget.
Festive Charcuterie Grazing Board
Festive Charcuterie Boards are going to be the hit of your party. Wow your guests with a little creativity and your favorite meats and cheeses.
Christmas Wreath Cheese Board
This Christmas Wreath Cheese Board is the perfect appetizer for the Holidays. Easy to make and customizable! Looks impressive yet easy to make.
Fresh Fruit Platter Extraordinaire
Fresh fruit platters and fruit trays don't have to be boring and lifeless. There are many ways to make them look extraordinary and elicit those "WOW" moments! We give you the ultimate fruit platter presentation ideas and how to put it together..
Seafood Party Platter
Party Season is almost upon us! This make-ahead Seafood Party Platter with three different dips is sure to go down a treat!
Grilled Fruit Platter with 2 Sauces
This Grilled Fruit Platter is a fun crowd-pleaser full of smoky, caramelized grilled fruit, nuts, herbs and two special sauces to make the ultimate sundae!
Christmas Charcuterie Board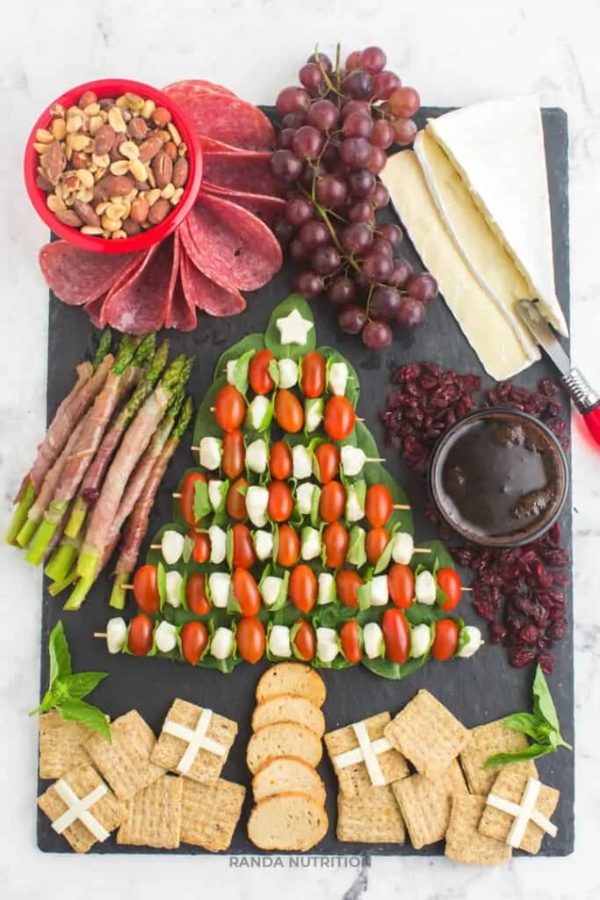 This simple DIY Christmas Tree Caprese Board is such an easy idea! If you're wondering how to make a charcuterie board that will appeal to a crowd this holiday meat and cheese platter has something for everyone.
Easy Marinated Olives & Cheese Appetizer Ring
Entertaining doesn't have to be complicated. This easy marinated olives and cheese ring appetizer is beautiful and delicious. It is the perfect appetizer for the holidays, parties, or wine night! Make it for your next special occasion!
CONCLUSION
Making the perfect party platter doesn't have to be difficult. Armed with this information, plus the 12 great platter ideas above, you should be crafting beautiful charcuterie boards and finger food platters in no time.
Like this recipe? We'd love for you to share it on your Pinterest board! Click to follow our Pinterest boards so you can find all our recipes!
Instagram it! If you try this recipe please tag #AFoodLoversKitchen on Instagram or Twitter. We love to see your photos of our recipes! Also follow us on Instagram, Twitter and Facebook to keep up on what we're cooking up.
Pin it for later!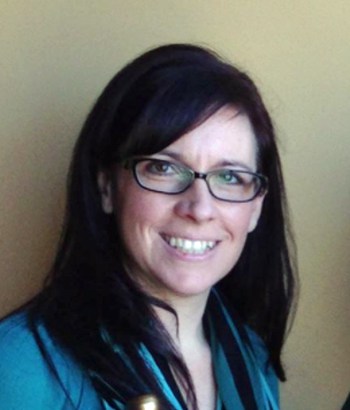 Hi! I'm Angela and I joined the team in 2020. I love to try new foods and recipes and look forward to passing them along to you. I live in a small town in Oregon with my two adult children who enjoy experimenting with food as well.