Avocado Egg Toast is a simple breakfast idea that is both quick to make and healthy. A quick poached egg, a slice of toast and half an avocado is all you need to make this delicious breakfast.
▶ Also try these Bacon and Egg Pie or Smoked Salmon, Mushroom & Egg Breakfast.
Avocado toast quickly became a favorite breakfast item around the world, and its quite obvious why. Avocado is so good for you. Pair that healthy fat the fiber of a slice of toast and you have a winning breakfast combination. I just like to take it one step further by adding the healthy protein of an egg.
It's amazing what a poached egg can do for this avocado toast. It clearly dresses it up, especially with the egg yolk, but it also makes this breakfast a more sustaining meal, for those days when you have to go many hours before lunch. If you enjoy sandwiches for breakfast you will want to try this bacon egg and cheese biscuit as well.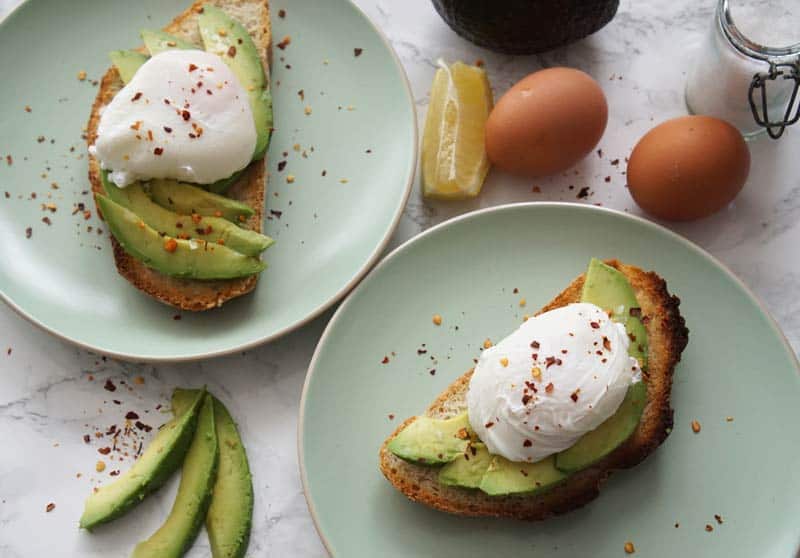 The key to this open-faced sandwich is great ingredients. When there are only 3 total ingredients, you have to make sure each one is at its peak. I like to use fresh-made sourdough bread. I also like wholegrain bread with seeds occasionally. You can also use gluten-free bread, if you need to.
The avocados are best when they're in season where you live. Of course, that's not possible here in London, so I have to seek out the best choice I can find. Make sure the avocado is really ripe, or it will have a strong vegetal taste that's not great.
I always use organic, free-range eggs. I love the deep orange color of the yolk. They boil well and taste good.
Assembling the Avocado Egg Toast
These open-faced breakfast sandwiches are really easy to assemble. Cut a 1/2 inch slice of bread and throw it in the toaster. Meanwhile, scoop out an avocado from the shell and cut it into thin slices. Place the slices on top of the toast and sprinkle with salt.
I use Maldon sea salt flakes because they're amazing. They add such a nice crunch. But you can use any salt you like. I think you have to really salt these liberally, because avocado and egg both need a lot of salt to bring out the full flavor
The most difficult part of the recipe is getting the poached egg just right. I think they turn out perfect every time if you follow these few simple rules.
Crack the egg into a small bowl. Boil the water to a rapid boil, add a tsp of vinegar to the water. Turn the heat down to medium and create a whirlpool in the water with by putting a spoon in the water and running it rapidly around the interior.
When the water forms a nice center hole, carefully drop the egg in. It might stay together, or it might drift in little tendrils. It doesn't matter – it'll all come together in the end. Time this. You need to leave it on for 2.5 minutes.
After 2.5 minutes, scoop out the egg with a slotted spoon and place it on a paper towel to get rid of excess water. You can then lift it onto the top of your bread and avocado.
Squeeze a bit of lemon over the top if you have it. Sprinkle on a few chili flakes or some chives. There you have it – an avocado and egg toast.
On a side note, you can mash the avocado before adding it to the toast, if you want. Mashing the avocado first allows you to add the salt, lemon and chili flakes to the avocado mix, and that brings out the flavors even more.
With this recipe, you can be super creative. You can add scrambled eggs to it instead of a poached egg. You can add pico de gallo, sauteed mushrooms, or chorizo bits, or some strips of bacon. Anything goes.
Other recipes to try
Like it, Love it, Want Some More of It? Subscribe to our newsletter and follow us on Pinterest, Instagram and Facebook. We really love it when you save our recipes to Pinterest 😊
Avocado Egg Toast
Avocado egg toast is one of the easiest and all around perfect breakfasts. A few great ingredients make this open-faced sandwich a hit.
Print
Pin
Rate
Ingredients
2

slices

sourdough bread

(or any bread of your choice)

2

eggs

poached

1

avocado

sliced

salt to taste

chili flakes

optional
Instructions
Slice the bread and toast it.

Slice the avocado and add it to the toast. Salt the avocado.

Add the poached eggs on top of the avocado toast. Sprinkle with chili flakes, if desired.
Nutrition
Calories:
409
kcal
|
Carbohydrates:
45
g
|
Protein:
15
g
|
Fat:
20
g
|
Saturated Fat:
4
g
|
Cholesterol:
164
mg
|
Sodium:
398
mg
|
Potassium:
630
mg
|
Fiber:
8
g
|
Sugar:
2
g
|
Vitamin A:
384
IU
|
Vitamin C:
10
mg
|
Calcium:
65
mg
|
Iron:
4
mg
Pin it for later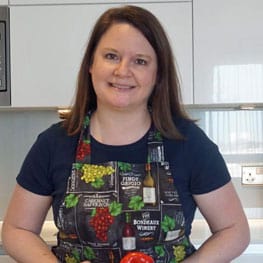 Laura is a home cook, with 25 years experience behind the stove, who spends an extraordinary amount of time in the kitchen cooking. She loves making new recipes and finding wonderful new things to eat, both at home or abroad. She spends a lot of time researching, crafting, and perfecting her recipes and currently has a cookbook in development.