Looking for something new to make for breakfast? Here are 25 easy breakfast casserole recipes that will brighten your breakfast.
Breakfast casseroles have always been an easy comfort food in our house. Most of these recipes are put together the night before and can simply be popped in the oven the next morning. For us they are a staple on holidays weekends, right along with our favorite waffles and crepes.
» You might also like this Simple Avocado Egg Toast or Bagel & Lox Sharing Board.
Whether you're craving something sugary sweet with fruit or savory with eggs and potatoes, these recipes will surely hit the spot. All recipes are created and thoroughly tested by fellow food bloggers. Click through to see their original recipes.
Other Recipe Compilations To Try
Easy Breakfast Casserole Recipes To Enjoy
Green Chili Egg Casserole
Green Chili Egg Casserole is an awesome dish for an easy breakfast or brunch. With plenty of cheese and green chilis, it's a scrumptious and simple Mexican-inspired dish.
Bacon and Egg Pie: Easy Breakfast Casserole
This bacon and egg pie is an easy New Zealand-inspired breakfast casserole that has all the main breakfast ingredients – bacon, egg, cheese, and onion, wrapped in a puff pastry.
Berries & Cream Croissant Breakfast Casserole
This Berry Breakfast Casserole is made with croissants for a delicate and rich flavor everyone will love. Perfect for a special family breakfast without fuss.
Bacon Cheddar Broccoli Breakfast Casserole
This low-carb Bacon Cheddar & Broccoli Breakfast Casserole is super tasty and quick to put together, so it makes a great addition to your family breakfast or brunch spread.
Low Carb Hatch Chile Rellenos Casserole
This low carb Chile Rellenos Casserole has all the flavor of regular chile rellenos, but without the breading and frying. Freeze the leftovers for a quick satisfying breakfast on the run.
Sausage Hashbrown Breakfast Casserole
Feed a crowd with this quick and easy Sausage Hashbrown Breakfast Casserole. This flavorful breakfast dish is filled with sausage, eggs, and cheese, and serves 12.
Coffee-Glazed Cinnamon Bun
Coffee-Glazed Cinnamon Bun Casserole is a delicious breakfast or dessert recipe that features canned cinnamon bun dough and a real coffee glaze. It is baked until fluffy with a slightly crispy top.
Easy French Toast Casserole
Serve this mouth-watering French toast casserole as is, or top it with your favorite fresh fruit and a drizzle of maple syrup. It's a simple recipe that can be prepared first thing in the morning and baked immediately.
Overnight Tex Mex Breakfast Casserole
This Tex-Mex Breakfast Casserole is full of flavorful sausage, English muffins, cheese, eggs, and salsa. This overnight egg bake is easy to prep during the evening, rests in the fridge overnight, and in the morning you simply place in the oven and cook. It's large enough to feed a crowd.
Pierogi Breakfast Casserole
This Pierogi Breakfast Casserole is the ultimate lazy breakfast casserole. It's a make-ahead casserole using frozen pierogis, cheese, eggs, dill, sauerkraut, bacon bits and onions.
Cheesy Baked Egg Casserole
This breakfast casserole is cheesy and filled with ham and bell peppers. These cheesy baked eggs can be prepared the day before and then just popped in the oven in the morning to bake.
Baked Apple French Toast Casserole
This baked apple French toast casserole is an easy to make breakfast casserole perfect for holiday breakfast or brunch. French toast combines with sweet apples for a tasty and comforting breakfast. You can prepare it and bake it right away or refrigerate it overnight to bake in the morning.
Slow Cooker Cinnamon Roll Casserole
This is a super simple crock pot cinnamon roll casserole that's made with refrigerated cinnamon rolls and a yummy, creamy egg custard. It cooks in just a couple of hours and makes for a sweet and delicious breakfast.
Breakfast Casserole with Sweet Potatoes and Beef
This breakfast casserole recipe is easy to throw together and it can be made ahead of time. It's perfect for a crowd and a holiday breakfast or brunch. It's naturally gluten-free, dairy-free, low carb and it's loaded with nutrients.
Meat Lovers Breakfast Casserole
Meat Lovers Breakfast Casserole is the perfect start to a weekend or holiday morning. Bacon, ham, sausage, cheese, and eggs baked together to make a creamy, rich, and delicious breakfast everyone will love.
Mexican Chorizo Breakfast Casserole
Mexican Chorizo Breakfast Casserole combines beans, potatoes, cheese, tomatoes and spizy chorizo to make a great breakfast casserole for crowds and entertaining. It's easy to make the night before or put together quickly when needed!
Baked Oatmeal with Blueberries, Bananas and Nuts
This delicious Baked Oatmeal is easy to make and full of healthy ingredients. It's hot, hearty, and heavenly on cold mornings … plus, it's super healthy and very easy to make!
Biscuits and Gravy Casserole
When it comes to breakfast casseroles, the savoriest and most delicious of them all just might be this Biscuits and Gravy Casserole. Made with homemade sausage gravy, eggs, just enough cheese, and of course, lots of soft biscuits, this easy breakfast casserole is perfect for large gatherings, lazy weekend breakfasts, and holiday brunch.
Baked Cinnamon French Toast with Blackberries
This Baked Cinnamon French Toast with Blackberries will bring a smile to your face and tummy. This French toast casserole recipe is so flippin' good, plus can be made overnight for easy prep in the morning!
Hashbrown Egg Casserole
A delicious, easy hash brown breakfast casserole with eggs, sausage, and cheese. So yummy! This filling hash brown casserole recipe is perfect for a weekend morning, brunch, or to have for Christmas morning breakfast!
Eggs Benedict Casserole
This Eggs Benedict Casserole is an easier version of the traditional Eggs Benedict, with eggs, ham and a rich hollandaise sauce. It's the perfect brunch centerpiece.
Tater Tot Ham and Cheese Breakfast Casserole
This easy, make-ahead ham and cheese breakfast casserole combines crispy tater tots, country ham, veggies and cheese for a delicious and satisfying meal. Serve it for breakfast or dinner!
Healthy Breakfast Casserole
This easy and healthy breakfast casserole is filled with turkey, spinach and artichoke. It's perfect for holidays, family gatherings and large groups of people. It's also perfect for meal prep – just slice it up into individual portions for the week.
Blueberry Croissant Breakfast Bake
You are going to love this blueberry breakfast casserole recipe. It is very easy to make, with minimal prep time required and it's irresistibly tasty with fresh blueberries on top.
Bacon and Egg Biscuit Casserole
Bacon and Egg Biscuit Casserole is an easy breakfast casserole recipe made with eggs, bacon and biscuits. It's super easy to whip up and can be made the night before and kept in the fridge.
Italian Breakfast Casserole
A deliciously savory breakfast casserole with Italian sausage and three kinds of Italian cheeses! This Italian Breakfast Casserole combines some of my favorite Italian ingredients into a salty, savory, cheesy sensation!
Breakfast Burrito Casserole
This delicious Breakfast Burrito Casserole is everything you love about a breakfast burrito, baked into an easy casserole that is perfect for a holiday breakfast or brunch!
Stuffed French Toast Breakfast Casserole
This delicious breakfast casserole has all the classic flavors of peanut butter and jelly in a decadent yet healthy breakfast bake! It's a total family favorite, and so easy to throw together at the last minute, or even the night before!
You can also purchase quality meat raised on small farms from FarmFoods without a subscription. They have all the information for every farm on their website and you can choose what cuts you want and have it shipped free to your door.
FINAL THOUGHTS
We think your breakfasts have just gotten sunnier with the addition of these delightful breakfast casseroles. Bon Appetit!
🥧 If you're interested in more great recipes, I share all my favorite Instant Pot recipes over at A Pressure Cooker Kitchen, air fryer recipes at Air Fry Anytime, and cocktails and drinks at Savored Sips. Check it out today!
Like this recipe? We'd love for you to share it on your Pinterest board! Click to follow our Pinterest boards so you can find all our recipes!
Instagram it! If you try this recipe please tag #AFoodLoversKitchen on Instagram or Twitter. We love to see your photos of our recipes! Also follow us on Instagram, Twitter and Facebook to keep up on what we're cooking up.
Pin it for later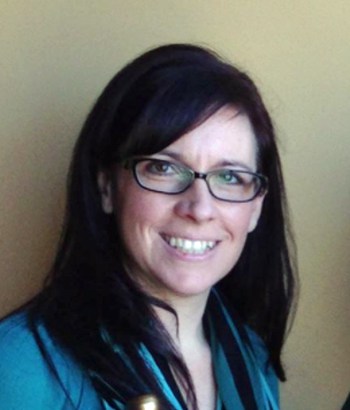 Hi! I'm Angela and I joined the team in 2020. I love to try new foods and recipes and look forward to passing them along to you. I live in a small town in Oregon with my two adult children who enjoy experimenting with food as well.