This article has links to products that we may make commission from.
These tasty brunch recipes are perfect for a few friends or to feed a crowd. Use fresh, seasonal ingredients to bright up your breakfast table this year.
Any time is a great time to try new brunch recipes. Whether you're having over just a few people, or your whole family is gathering around your table this Easter, you can dress up your menu with all kinds of fun and tasty treats.
From pancakes to eggs benedict to casseroles that feed a crowd, you'll find something new to make in this list of 44 great brunch ideas. These recipes are created and thoroughly tested by fellow food bloggers. Click through to see their original recipes.
>> Looking for more? Try one of these great breakfast casseroles.
Key Lime Pancakes
Ultra fluffy and bursting with flavor, these tasty Key Lime Pie Pancakes are a tasty dessert-breakfast fusion guaranteed to jumpstart your day.
Blackberry Bread Pudding Breakfast Casserole
This Blackberry Bread Pudding Breakfast Casserole is sure to be a hit at brunch. The tartness from fresh blackberries combined with the sweetness of chocolate is a perfect way to start the morning off. 
Apple Cinnamon Vegan French Toast Casserole
This baked vegan french toast casserole recipe is perfect for Easter brunch, when the family comes together, or anytime you are in the mood for something warming, sugary, and delicious.
Rosti Eggs Benny
This Rosti Eggs Benny recipe is absolutely mouthwatering and perfect for a special brunch. It is a delicious alternative to a classic eggs Benedict.
Italian Breakfast Casserole
An easy to make breakfast casserole with Italian sausage and three kinds of Italian cheeses! And even better, it's ready in under an hour!
No Knead Cinnamon Rolls with Apricot Cardamom Frosting
These soft and fluffy no-knead cinnamon rolls are perfect for a special occasion breakfast. What makes these pastries extra special is a tangy and fruity apricot cardamom cream cheese frosting that pairs perfectly with the sweet cinnamon filling.
Easter Bread
This favorite Easter bread is braided, simple to make and perfect with a cup of coffee. It is a gorgeous sweet dough and great to work with.
Croque Madame Sandwiches
Croque Madame sandwiches are comforting, decadent, over the top brunch sandwiches with a creamy gruyere mornay sauce and sunny side up eggs!
Spinach Mushroom Quiche
A delicious vegetarian option, this Spinach Mushroom Quiche is tender, cheesy and delicious!
Breakfast Frittata
This easy breakfast frittata is filling and delicious dish for the whole family.
Raspberry Mascarpone French Toast Casserole
This Raspberry French Toast Casserole is the perfect make-ahead dish for the busy holidays! Challah, sweetened mascarpone, raspberries, and custard combine to make a delightful brunch entree!
Broccoli and Sweet Potato Frittata
This easy Broccoli Sweet Potato Frittata is a delicious, light brunch recipe for Easter Sunday. You'll love how easy it is to throw together on a busy holiday morning!
Easy Biscuits with Pecan Pie Topping
These biscuits are covered with a praline pecan topping. Something really special.
Eggs Royale
Eggs Royale is a delightful breakfast or brunch! Lightly toasted English muffins topped with smoked salmon, soft poached eggs, and a rich and creamy Hollandaise sauce.
Cheesecake Strawberry Bread
A wonderful breakfast bread. This Cheesecake Strawberry Bread will disappear in an instant!
Homemade Buttermilk Biscuits
These are hands down the BEST buttermilk biscuits you will ever try! They have the PERFECT rise with beautiful layers.
Extra Thick and Fluffy Japanese Pancakes
Japanese pancakes are special treat tasted truly amazing; they were super soft, fluffy, spongy, thick, and oh-so-delicious!
Double Chocolate Cheesecake Muffins
Double Chocolate Cheesecake Muffins – Rich, chocolate cream cheese muffins with a layer of sweetened cream cheese for a light and tender breakfast or even dessert.
Quick Poached Egg & Garlic Spinach Bagel
Quick Poached Egg & Garlic Spinach Bagel is the perfect healthy and delicious brunch!
Peach and Cinnamon Granola with Yogurt Panna Cotta
Peaches and Cinnamon Granola with Yogurt Panna Cotta is a dreamy make-ahead breakfast! Make-ahead for entertaining, Mother's Day or anytime you need a special treat for breakfast!
Tater Tot Breakfast Casserole
Our Easy Tater Tot Breakfast Casserole takes minutes to assemble and the result is a delicious dish that's perfect for your Easter celebration!
Asparagus and Goat Cheese Savory Galette
Asparagus and Goat Cheese Savory Galette is an easy vegetarian appetizer for almost any occasion; a fancy brunch, party or even just for dinner. Caramelized asparagus pairs well with the creamy goat cheese and flaky pie crust.
Blitz Souffle with Blueberry Sauce
Blintz souffle is an easy and delicious brunch or breakfast dish. The creamy, cheesy filling mimics a traditional blintz, but instead of making and rolling crepes, the batter is baked over the filling. The fresh blueberry sauce on top brings additional flavor and visual appeal.
Sheet Pan Sweet Potato Hash with Baked Eggs and Romesco
An easy sheet pan sweet potato hash with baked eggs and a simple romesco sauce. Perfect for breakfast, brunch, or any morning you just want a tasty, hearty breakfast.
Cannoli Cinnamon Rolls
Cannoli Cinnamon Rolls, a fun Italian twist on the breakfast classic and perfect for a holiday brunch.
Lavender Lemonade
This beautiful lavender lemonade is bursting with fresh floral flavor that's perfect for spring.
Sheet Pan Eggs
Easy sheet pan eggs to feed a crowd, made in just half an hour. Perfect for breakfasts, brunches, light lunches, and meal prep.
Baked Frittata with Sausage, Kale and Sun-dried Tomato Pesto
This simple Baked Frittata with Sausage, Kale, and Sun-Dried Tomato Pesto is naturally gluten-free and makes for a quick and easy dish that is perfect for breakfast, brunch, and beyond!
Chicken and Broccoli Stuffed Crepe Casserole
Chicken Broccoli Crepe Casserole is the perfect spring brunch dish! If you're looking for a savory dish for brunch, this recipe mixes traditional breakfast crepes with chicken and broccoli.
Caramel Rolls
Soft, moist, Caramel Rolls topped with creamy caramel frosting – so good you'd never know they start from a can of crescent sheets!
Hot Crossed Buns with Marmalade Glaze
With Easter only just around the corner! Check out these Hot Cross Buns with Marmalade Glaze. It makes for a great Easter brunch centerpiece.
Eggs Benedict Casserole
This Eggs Benedict Casserole is a delicious and easy way to serve your guests! With all of the tasty flavors of the classic, everyone will love it!
Jackie Kennedy's Fluffy Waffle Recipe
This waffle recipe makes light and fluffy waffles, with a nice and crispy crust, yet easy to make! Purportedly JFK's favorite breakfast!
Cronuts with Blood Orange Glaze
These insanely flaky Blood Orange Cronuts are so simple and delicious. All you need is your favorite frozen puff pastry dough, a deep fryer and a few pantry staples and you'll have hot, fresh cronuts on your breakfast table in under 30 minutes.
Overnight Tex Mex Breakfast Casserole
This Tex-Mex Breakfast Casserole is full of flavorful sausage, english muffins, cheese, eggs, and salsa. This overnight egg bake is easy to prep during the evening, rests in the fridge overnight, and in the morning you simply place in the oven and cook!
Large enough to feed a crowd, this breakfast casserole will be your new go-to!
Amazing Vanilla Blueberry Muffins
These Vanilla Blueberry Muffins are the muffins you search for at a bakery or coffee shop – crispy on top with a soft and fluffy middle. Flecked with vanilla bean and full of wild blueberries.
Healthy Banana Pancakes
These Healthy Banana Pancakes are easy to make and so fluffy and tasty. And there's no added sugar! These are a must try for any pancake lover.
Strawberry Scones
Light as a feather and rich in the taste of fresh strawberries, this Strawberry Scone recipe is lightened up in time for the New Year. You don't have to wait until strawberries come into season to enjoy this recipe.
Herbed Tomato Tart
This Herbed Tomato Tart is so special and flavorful. Perfect for a breakfast or brunch, can be served warm or at room temperature.
Mediterranean Crescent Ring
The Mediterranean Crescent Ring. Here is the classic crescent ring, made over using delicious Mediterranean-inspired ingredients.
Baked Carrot Cake Donuts
Easy baked carrots cake donuts topped with a cream cheese frosting! Perfect for Easter or carrot cake lovers!
Overnight Breakfast Casserole with Bacon
Overnight Breakfast Casserole with Bacon is the ultimate brunch casserole. Loaded with bacon, spinach, onions, and cheese, this breakfast strata is a crowd pleaser!
Spring Quiche with Asparagus and Artichoke Hearts
You can't think of France without thinking about the food. Quiche, in particular. Lovely, creamy, eat for days quiche.
Savory Sweet Potato Fritters with Avocado and Fried Egg
A delicious savory breakfast made with crispy sweet potato fritters, delicious smashed avocado and a fried egg on top!
CONCLUSION
We hope you love these brunch ideas and are able to incorporate a few into your menu planning for the occasion. If you try one of these recipes, let us know how you like it in the comments!
Like this recipe? We'd love for you to share it on your Pinterest board! Click to follow our Pinterest boards so you can find all our recipes!
Instagram it! If you try this recipe please tag #AFoodLoversKitchen on Instagram or Twitter. We love to see your photos of our recipes! Also follow us on Instagram, Twitter and Facebook to keep up on what we're cooking up.
Pin it for later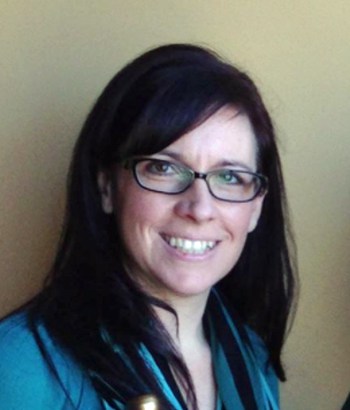 Hi! I'm Angela and I joined the team in 2020. I love to try new foods and recipes and look forward to passing them along to you. I live in a small town in Oregon with my two adult children who enjoy experimenting with food as well.