Bread recipes are a dime a dozen on the Internet, but how do you know if they'll turn out well and taste as good as they look in the pictures? We've put together a list of 22 super tasty homemade bread recipes created and perfected by food experts.
You might want to make a simple yeast bread for sandwiches or something unique and interesting like the Ben & Jerry's ice cream bread you'll find below. No matter what type of bread you're looking for, there's a recipe for it in this list.
Click through to see the full recipe. If you try it, we'd love for you to leave a comment below, or tag us in your picture on Instagram #afoodloverskitchen.
No-Knead Artisan Bread
With just 4 simple ingredients, you can make this No Knead Artisan Bread Recipe. It's surprisingly easy to make, too – just make the dough, let it rest, then bake it in the oven for 40 minutes. No kneading involved! The crust is golden and crackly, while the inside is soft and fluffy.
Asiago Bread
Asiago bread is an easy 6 ingredient homemade bread recipe that will yield a delicious, soft Asiago cheese loaf perfect for serving along side dinner, as the base for a crostini, or breakfast toast.
No Yeast Bacon Cheddar Cheese Bread Recipe
Bacon Cheddar Cheese Bread Recipe is a savory quick bread recipe made with basic kitchen ingredients. Our easy homemade bread is made without yeast and takes just minutes to put together.
Cheesy Onion Beer Bread
It's bread made with BEER! This beer bread is soft on the inside with a nice crunchy crust. Add a little onion and some cheese and you have a perfect loaf of bread for any occasion.
Sourdough Rye Bread
Ever wondered how to make a delicious Nordic rye loaf? Learn how to make a crusty and delicious sourdough rye bread with a lot of character. Expect a sharp smell and punchy sour aftertaste.
Cinnamon Praline-Stuffed Challah
Enjoy a fun take of traditional challah, featuring a cinnamon spiced dough and a sweet praline filling, to upgrade this egg bread into a full breakfast, brunch, or dessert treat.
Honey Oat Bread
Nutty brown butter and fragrant cinnamon bring depth to this moist and chewy banana bread. Top with a pat of butter, and serve warm.
Easy Homemade Bagels
The dough recipe only needs 2 ingredients. It's perfect for making rolls, pizza crust, breadsticks and like the instructions in this post, delicious fluffy warm bagels.
Lemon Zucchini Bread
This Lemon Zucchini Bread is an easy homemade quick bread. It's a great way to use that fresh summer zucchini. Have a slice for breakfast or a snack!
Peanut Butter Bread
This vegan Peanut Butter Bread is made with just 5 ingredients and one bowl. Crunchy peanuts add an extra bite, and makes this cake-like bread so flavorful and decadent!
Ben & Jerry's Ice Cream Bread
Your eyes do not deceive you. This really is a recipe for Ben & Jerry's Ice Cream Bread. Believe it or not, all you need is two ingredients – ice cream and flour. And it truly is as delicious as it sounds!
Easy Milk & Honey Bread
This milk and honey bread comes together so quick and easy, it's the perfect treat for weekends. And it will make your house smell so good too! All you need is just 5 ingredients, 2 minutes of kneading, and an hour of rising.
Bread Machine Onion & Olive Bread
This Bread Machine recipe for Onion & Olive Bread is not only simple to make, it rivals the artisan breads from any bakery. So if you don't like making it by hand or buying it, then this is the recipe for you.
Panini Bread Recipe
This amazing and super easy panini bread recipe will make your kitchen smell like an Italian bakery! It's crusty, irresistible, super easy to make, and ready in just 1 hour.
Cinnamon Raisin Bread
Cinnamon Raisin Bread is easy homemade bread, brimming with plump raisins and buttery cinnamon flavor. This easy quick bread recipe is the best homemade comfort food!
Quick Spelt Bread
This Spelt Bread is a great bread recipe for beginners, because it's so quick and easy. It doesn't require any kneading, just mix the ingredients together into a dough and pop it in the oven. It produces a healthy bread loaded with seeds and whole grains.
Honey Wheat Bushman Bread
Now you can skip the steakhouse and make this Copycat Outback Steakhouse Bread at home with pantry ingredients! This Honey Wheat Bushman Bread recipe makes 4 loaves, serves 24, and costs just $3.18 to make.
Hard Apple Cider Bread
Hard Apple Cider Bread is a delicious apple bread that uses hard cider that helps it rise and gives it great flavor. This is similar to beer bread, but is slightly sweet and flavored with apples. an easy and wonderful homemade bread.
Pistachio Cherry Bread
Pistachio Cherry Bread is a delicious colorful quick bread that is a lot like a light pound cake. The pretty green and red combination makes this a nice Holiday bread, but it's great anytime. Pistachio bread with maraschino cherries is so delicious!
Cheesy Jalapeno Soda Bread
Wvery soup deserves a good helping of crusty bread. This Easy Cheesy Jalapeno Soda Bread takes just minutes to prepare and is the perfect soup accompaniment or is great as part of a cold table.
Rosemary & Garlic Bread
This rosemary garlic bread is so fantastic, you'll be eating it with everything! Adding rosemary and garlic to this bread recipe takes it to a whole new level of flavor!
Homemade Brioche Bread
Brioche bread is soft and buttery with a tender crumb, and absolutely delicious. You can use it for sandwiches, and we love using it for French Toast. You'll be super proud of the outcome of this bread, especially if you add the lovely braided top.
Easy No-Fail Wholemeal Bread
This no-fail wholemeal bread recipe uses just a few ingredients you can easily tweak and is perfect for beginner bakers. Best whole grain bread recipe that is ideal for sandwiches and packed with nutrients.
Homemade Pita Bread
Here's a step-by-step guide for how to make homemade pita bread. THis recipe was perfected by this blogger's father. She believes he has developed the best pita bread recipe out there, because he's spent hours perfecting it.
Skillet Cornbread Recipe
Skillet Cornbread is a quick and easy recipe that is made with just a handful of ingredients. It's the perfect easy cornbread recipe that can be used with all of your favorite soups, stews, chili's, and more.
Final Thoughts
Making bread at home is one of the true joys of cooking, in my opinion. It's one of those things you assume you can't make well at home, so when it comes out super tasty, you have a huge sense of accomplishment. And there's always the delicious aroma of freshly baked bread! How can you beat that?
Looking for more? Check out these other recipe collections.
Like this recipe? We'd love for you to share it on your Pinterest board! Click to follow our Pinterest boards so you can find all our recipes!
Instagram it! If you try this recipe please tag #AFoodLoversKitchen on Instagram or Twitter. We love to see your photos of our recipes! Also follow us on Instagram, Twitter and Facebook to keep up on what we're cooking up.
Pin it for later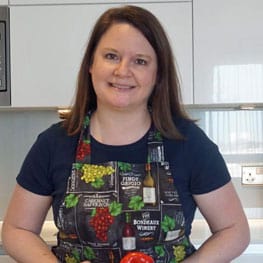 Laura is a home cook who loves making new recipes and finding new favorite things to eat, whether at home or abroad. She also runs a popular travel blog and spends a lot of her time traveling for food.