This article has links to products that we may make commission from.
Every taco night needs sides and we've got a wonderful round up of 11 of our favorite salsas, dips, salads, and accompaniments to spice up your taco night.
We have a regular standing Taco Tuesday (doesn't everyone??). Every time it comes around, I get super excited. You'd think after a while it'd wear off, but there's just something special about tacos.
So when we put together a round up of some of our favorite tacos to spice up your Taco Tuesday with new ideas, we couldn't forget the sides! In this list, you'll find 11 great sides that go well with tacos.
This is a compilation of recipes from fellow food bloggers. Click the link under the photo to see the full recipe on the original website.
Wondering what to serve with tacos? Start your drooling below.
You might also like: 10 Mexican Food Favorites and 17 Taco-Inspired Meals
Classic Mexican Street Corn (Elote)
A classic Mexican street food, this corn on the cob is charred on the grill, then slathered in mayo, and topped with tangy Cotija cheese, chili powder and cilantro.
Spicy Mexican Rice with Tomatoes and Sweet Peppers
This spicy Mexican rice made with tomatoes, sweet peppers, chilli and spices is a great side dish for any taco recipe. Very easy to make with pantry ingredients, this rice dish is packed with flavour.
Creamy Apple Jicama Slaw
The perfect taco topping or side, this Apple Jicama Slaw features a mix of creamy sweetness and crunch!
Easy Cilantro Lime Rice
Cilantro Lime Rice is so flavorful and delicious, you'll want to serve it with all of your meals. It's the perfect side dish for any Mexican-inspired meal.
Bacon, Jalapeno and Corn Salad
I love this easy-to-make bacon, jalapeño and corn salad as a side dish, but it can also be served as a party appetizer or dip.
Fresh Tomato Blender Salsa
This fresh tomatoes blender salsa recipe is the easiest recipe out there ! All you need is 6 ingredients and 5 mins. You can use the salsa for a chips and salsa side dish for your tacos.
Homemade Refried Beans
This quick and easy refried beans recipe is perfect for a healthy, meatless side dish for your favorite Mexican or Tex-Mex entrees.
Black Bean Dip
These easy black beans are the best for taco night! Simple + flavorful, serve them inside your taco or as a side. These frijoles are taco night's best friend.
Homemade Fresh Guacamole
Packed with good monounsaturated fats and fiber, this easy guacamole recipe makes a healthy and irresistible side dish for your tacos.
Homemade Nacho Cheese Sauce
Start off Taco Tuesday with some chips and dip! This homemade nacho cheese sauce recipe is absolutely delicious, full of flavor and easy to make with a few simple real food ingredients.
Chipotle Corn Salsa Recipe (Copycat)
Easy and flavorful copycat Chipotle Corn Salsa recipe, made in just a few minutes with a handful of simple ingredients. You won't believe how easy this recipe is with either frozen or canned corn, plus you can make it well ahead of time!
Final Thoughts
We hope you'll try out one of these great taco side dishes for your next Taco Tuesday or Taco Any Night! We know you're going to love the salsas, dips and salads we've included.
Like this recipe? We'd love for you to share it on your Pinterest board! Click to follow our Pinterest boards so you can find all our recipes!
Instagram it! If you try this recipe please tag #AFoodLoversKitchen on Instagram or Twitter. We love to see your photos of our recipes! Also follow us on Instagram, Twitter and Facebook to keep up on what we're cooking up.
Pin it for later!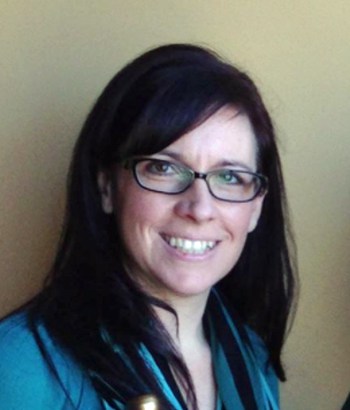 Hi! I'm Angela and I joined the team in 2020. I love to try new foods and recipes and look forward to passing them along to you. I live in a small town in Oregon with my two adult children who enjoy experimenting with food as well.