It's all about food and fun on the 4th of July and these patriotic desserts will be the star of the show this year. They're all red, white, and blue and range from cookies to cheesecake and even jello. Find the dessert you love best, or make a few. They'll definitely dress up your party.
As much as I love BBQ foods, on 4th of July I'm always the most excited about the desserts. The patriotic theme always makes things fun and colorful. This collection of creative desserts were compiled with the help of our fellow bloggers. Click the recipe link to see the full details and ingredients.
4th of July Fruit Pizza
This sweet 4th of July fruit pizza combines sweet fresh fruit and a tangy cream cheese frosting with a soft cookie crust. It's super quick to make, delicious, and perfect for any fruit-lover.
See the recipe
Festive 4th of July Brownie Ice Cream Sandwiches
These homemade, festive 4th of July brownie ice cream sandwiches will be the hit of the party this year. Ice cream sandwiched between a brownie with red, white, and blue sprinkles, it's the perfect dessert to celebrate the holiday.
See the recipe
Raspberry-Filled 4th of July Cupcakes
These 4th of July Cupcakes are filled with raspberry jam and topped with a tangy cream cheese frosting, then garnished with berries.
See the recipe
Keto 4th of July Dessert (No Bake)
Try this no-bake keto 4th of July Dessert that combines a low-carb vanilla sponge cake with sweet fresh whipped cream and berries.
See the recipe
Patriotic Meringue Cookies
Patriotic meringue cookies are super easy to make. They're festive, whimsical and fun! Elevate your celebration with these special 4th of July desserts!
See the recipe
Firework Cake : Perfect Patriotic Cake Idea
This simple firework cake is perfect for all your patriotic events. Mix up the colors and make it for a different kind of event too. The options are endless
See the recipe
Red, White and Blue Mini Cheesecakes
Looking for an easy 4th of July dessert? These fun red, white and blue mini cheesecakes are simple, creamy and perfect for a small crowd.
See the recipe
Red, White and Blueberry Tart
Celebrate the holidays with this patriotic Red, White and Blueberry Tart with lemon curd filling.
See the recipe
Easy (No Bake!) Two Bite Berry Pies
These Two Bite Pies are perfect for Memorial Day, the 4th of July or any summer BBQ or potluck. Make the filling ahead of time for a great easy treat!
See the recipe
Patriotic Deviled Jell-O Eggs
Patriotic Deviled Jell-O Eggs: Deviled eggs but sweet and in pretty red, white and blue colors for your holiday celebration! Memorial Day, Flag Day, July 4th!
See the recipe
Strawberry Popsicles
These fresh strawberry popsicles are bursting with strawberry flavor. With whole fruit and no refined sugar they are a great snack for kids and kids at heart.
See the recipe
Raspberry Cupcakes
These vanilla raspberry cupcakes are soft, fluffy, and topped with a creamy raspberry buttercream! An easy made from scratch recipe!
See the recipe
Like this recipe? We'd love for you to share it on your Pinterest board! Click to follow our Pinterest boards so you can find all our recipes!
Instagram it! If you try this recipe please tag #AFoodLoversKitchen on Instagram or Twitter. We love to see your photos of our recipes! Also follow us on Instagram, Twitter and Facebook to keep up on what we're cooking up.
Pin it for later!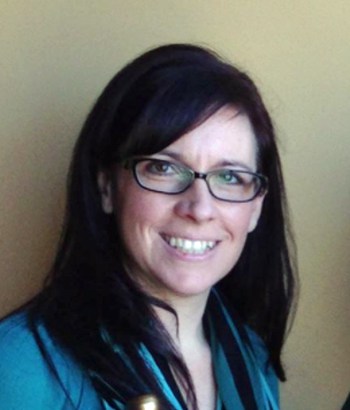 Hi! I'm Angela and I joined the team in 2020. I love to try new foods and recipes and look forward to passing them along to you. I live in a small town in Oregon with my two adult children who enjoy experimenting with food as well.