This sweet 4th of July Fruit Pizza combines fresh fruit and a tangy cream cheese frosting with a soft cookie crust. It's super quick to make, delicious, and perfect for any fruit-lover.
» You may also like this Chardonnay Ice Cream with Tropical Fruit.
Make the cookie crust yourself from scratch or use a store-bought cookie roll to make it even easier. Slice up some fresh fruit – we use strawberries, blueberries, blackberries and raspberries to be patriotic. And a quick mix of cream cheese and sugar. That's all it takes to make this dessert pizza.
Fruit pizza has been a family favorite for as long as I can remember. With the warm summer weather, this was the perfect cool dessert. What's not to love?
»Looking for more red, white and blue desserts for the holiday? Check out these Patriotic Desserts for the 4th of July and these Raspberry-Filled 4th of July Cupcakes.
What You Need To Make 4th of July Fruit Pizza
This recipe is super simple, especially when using store bought cookie dough for the crust, which saves time in the kitchen so you can spend that time basking in the sun with friends and family.
We use Pillsbury Sugar Cookie Dough, which you can find in almost every grocery store. If you'd rather make your own that's great too, we have a perfect chocolate chip cookie recipe you can use. Just omit the chocolate chips and this recipe is good to go!
For ingredients, you'll need:
Cookie dough – You can make a homemade cookie dough our you can buy the premade dough at the store. We usually use sugar cookie dough but any will work.
Cream cheese – Always use full fat for taste and texture.
Sugar
Vanilla
Fresh fruit – Raspberries, blackberries, blueberries, and strawberries.
The only specific equipment you need is an electric hand mixer for the frosting, the rest is simple and can be made with your normal kitchen tools.
How to Make 4th of July Fruit Pizza
The cream cheese needs to be at room temperature in order to mix the frosting and not have lumps, so take that out of the fridge at least 15 minutes ahead.
Next, flatten out the cookie dough onto a baking sheet or pizza pan. Work quickly spreading the dough out. The warmer it gets the more it will stick to your hands. If you find yourself having that trouble just put it in the refrigerator for a few minutes to chill it and then keep going.
Bake the cookie according to the package instructions or according to the recipe, if you're making your own dough.
While the cookie bakes, you can mix up the cream cheese frosting. If your cream cheese isn't room temperature, you might have a difficult time spreading it, so it's best to allow it to soften. If you're in a hurry, you can add the cream cheese to a microwave safe bowl, and heat it up in 10 second increments until it's soft enough to stir. This will help it mix better with the other frosting ingredients.
Add the vanilla and granulated sugar to the cream cheese. Beat the frosting with an electric mixer until it's fully incorporated, smooth, and silky. Chill the frosting in the refrigerator until you're ready to use it.
Many recipes use powdered sugar in their cream cheese frosting recipes, but I find that sometimes makes the frosting too sweet. We've always made it with granulated sugar, so we're sticking to our guns on this one.
When the cookie base is done baking, let it cool completely before putting the frosting on top. Spread the frosting into an even layer.
For fruit, we use strawberries, raspberries, blackberries, and blueberries for a cute red, white, and blue color scheme. Other fruits that are good to use are kiwi, melon, banana, mandarin orange segments, and peaches. Arrange the fruit on top of the frosting and you're done!
One thing that I love about this dessert is that it's very versatile. You can use pretty much any fruit you want, and make it with your favorites. Any fruit goes on this dessert, so feel free to get creative with your flavor combinations.
Can I Make Fruit Pizza Ahead?
At our house we like to make the cookie base a day ahead, and cool it in the refrigerator over night. It makes the process easier the next day, and it makes the cookie softer which I prefer over a crisp base. You can also make the frosting ahead of time, and slice up the fruit. However, I do recommend that you assemble the pizza just before eating it, to serve it at its freshest. The frosting can become hard and the fruit will make the pizza soggy over time.
Can I Freeze Fruit Pizza?
If you have any leftover, which I promise you won't, you can store it in the refrigerator. The fruit won't have a great texture after freezing so we don't recommend freezing the entire pizza. You could make the cookie base before hand and freeze it though. Make sure that it's wrapped tightly in plastic wrap, it will keep for about 2 weeks before it starts to get brittle and freezer burned. When you're ready to eat it, take it out and set it on the counter to thaw while you whip up the frosting and add fruit.
Variations
Cookie – Use a different cookie base. Chocolate chip, snickerdoodle, or brownie.
Frosting – Use frosting instead of cream cheese topping.
Fruit – Mix up the combinations of fruit used. Apples, nectarines, grapes, kiwi, plums, pineapple, cherries.
Glaze – You could add a shiny fruit glaze over the top or top with a powdered sugar frosting swirl.
Frequently Asked Questions
What is fruit pizza made of?
Our fruit pizza is made with a sugar cookie base, cream cheese frosting, and fresh fruit. Simple and easy! The great part about this recipe is that you can change the kind of cookie, type of frosting, and fruit used to suit your preferences.
Does fruit pizza get soggy?
It may start to get soggy after a few days. It is best eaten right after it is made. I promise, there won't be much leftover!
Like it, Love it, Want Some More of It? Subscribe to our newsletter and follow us on Pinterest, Instagram and Facebook. We really love it when you save our recipes to Pinterest 😊
4th of July Fruit Pizza
This sweet 4th of July fruit pizza combines sweet fresh fruit and a tangy cream cheese frosting with a soft cookie crust. It's super quick to make, delicious, and perfect for any fruit-lover.
Print
Pin
Rate
Ingredients
1

package

Pillsbury sugar cookie dough

8

ounces

cream cheese, softened

1/3

cup

sugar

1/2

teaspoon

vanilla

1/2

cup

raspberries

1/2

cup

blueberries

1/2

cup

blackberries

1/2

cup

strawberries, sliced
Instructions
Press cookie dough into a circle on a pizza pan or cookie sheet 1/4 inch thick.

Bake at 350 degrees F for 10-14 minutes or until light golden brown. Cool completely.

Add softened cream cheese, sugar and vanilla to a mixing bowl and whip with electric beaters until mixed thoroughly.

Spread cream cheese mixture onto the cooled cookie leaving a small edge uncovered.

Add fruit in any design or pattern desired. Serve right away or cover and chill in the refrigerator.
Nutrition
Calories:
315
kcal
|
Carbohydrates:
37
g
|
Protein:
4
g
|
Fat:
17
g
|
Saturated Fat:
8
g
|
Cholesterol:
35
mg
|
Sodium:
205
mg
|
Potassium:
144
mg
|
Fiber:
2
g
|
Sugar:
26
g
|
Vitamin A:
423
IU
|
Vitamin C:
10
mg
|
Calcium:
37
mg
|
Iron:
1
mg
Like it? Pin it for later!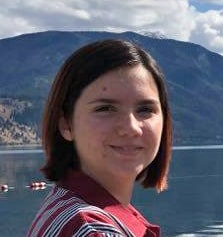 Jillian Morris is the resident baker for A Food Lover's Kitchen. She started baking when she was very little and found she had a great passion for it. She is a high-schooler in a small town in Oregon, where she enjoys music, writing, and baking in her spare time.