These Pink Champagne Cupcakes have a white cake base with vibrant Champagne frosting and a crisp meringue cookie on top.
If you've never tasted champagne frosting, you are in for a treat. It has a delicious sparkle to it that makes it unique and fun to eat. It's the perfect frosting to top your Valentines Day, wedding, or shower cupcakes.
>> Looking for more festive cupcakes try these 8 Valentine's Day Cupcake Ideas.
My mom was a professional wedding cake maker. I remember running the air conditional at full blast in the car while delivering cakes to keep the frosting from melting on the way.
By far, her most requested frosting was Champagne. Not only is it more elegant then buttercream frosting, it's something totally unique that adds a wow factor to your cake.
For these cupcakes, we use a white cake base for a mild flavor that allows the flavor of the frosting to shine. A stronger cake flavor can overpower or clash with the lovely pink Champagne frosting, so this is the perfect base.
How to Make White Cupcakes
I fell in love with the white cupcake recipe from House of Nash Eats at first taste. It's light and airy, with a mild flavor.
As they mention, one of the secrets that makes a great cake is to the use cake flour instead of all purpose flour. It's just lighter and airier. If you don't know, cake flour is a lower protein flour that is milled to a very fine consistency.
The problem is that I never have cake flour on hand. Luckily, there is a work around that has similar results and it's easier for the occasional baker to make because you likely will have these ingredients. You just substitute some of the all-purpose flour for corn starch. So that is the method we use in this recipe.
PRO TIP: If you don't have cake flour, you can substitute with all purpose flour and corn starch. Just remove 2 tablespoons of flour from the quantity and replace it with 2 tablespoons of corn starch.
Step One
Preheat the oven to 350° F (175° C).
Line a muffin tin with cupcake wrappers. We use reusable silicon cupcake liners. They're perfect for keeping the tin clean and your cupcakes from sticking.
If you don't want to use liners, make sure to grease and flour the cupcake tin so the cakes don't stick.
With a hand mixer, or in the bowl of a stand mixer, beat the butter until it's nice and smooth – about 2 minutes. Add in the sugar and continue to beat until mixed in and smooth – another 2 minutes. Scrap the sides and bottom of the bowl to make sure everything is incorporated.
Add in the eggs whites, vanilla and sour cream and mix until combined. This technique keeps the batter whiter, instead of the yellow color that comes from the egg yolks.
Step Two
In a separate bowl combine the dry ingredients: flour, corn starch, baking powder, baking soda and salt. Mix together.
Now, you'll alternate adding the dry ingredient mix and the milk into the batter, scraping the sides of the bowl as you mix.
It doesn't help your frosting to over mix it. You want to beat just until the flour and milk is fully incorporated. This takes about 3-4 minutes.
Step Three
You can scoop or pour the batter into the cupcake tins. Fill each well about 2/3 full. They will bake up to the top of the liner with a nice even top for you to put frosting on. If you overfill them, they won't come out level at the top and will be harder to frost.
Step Four
Bake in the oven for 18-23 minutes or until a toothpick inserted into the center comes out clean. Since every oven varies, bake them for 15 minutes and then start watching them, to make sure the tops don't get too brown. They'll start to dry up if you overcook them.
When you take them out of the oven, place each cupcake on a wire rack to cool.
How to Make the Champagne Frosting
With a hand mixer, or in the bowl of a stand mixer, beat the butter until it's nice and smooth and light yellow. Add the powdered sugar in 1/2-cup increments, beating after each addition.
Once all the sugar is incorporated, add champagne a tablespoon at a time until frosting comes to the desired taste and consistency.
The champagne can be added cold and there is no need to let it sit to flatten.
What Champagne to Use
Since you will be mixing it in with other ingredients it isn't necessary to buy an expensive bottle of Champagne. A value-priced Brut is a great option. A dry sparkling wine is also a great choice. Choose a Rose Champagne for the lovely pink color.
You can also use Prosecco, Cava or Spumante. Any sparkling will do. Keep in mind that Prosecco is sweeter than Champagne, which will have an affect on the final outcome.
How to Make Meringue Cookies
Meringue is so easy to make. It may look daunting but the outcome is a light, crunchy treat that actually takes little effort.
Preheat the oven to 200 degrees F (95 degrees C) and place a sheet of parchment paper on a baking sheet.
In a stand mixer with the whisk attachment, or hand mixer, beat the egg whites until frothy then add cream of tartar and beat on medium high until soft peaks form, about 5 minutes.
Slowly add the sugar a little at a time until it has all been incorporated and beat until stiff peaks form. This give the sugar time to dissolve. A great way to test if all the sugar has dissolved is to pinch a bit of the mixture between your fingers. If you feel sugar granules, you need to keep mix.
Keep mixing until you have a sticky, glossy mixture and when you pull the whisk out a stiff point remains.
Fold in the powdered sugar with a spatula, being careful not to deflate all the air out of the mixture. It's a delicate process, but if you do it slowly and fold rather than stir, it will come out fine.
Place meringue in a piping bag with a large star tip and pipe the desired shape onto the baking sheet. I made little heart shapes for these cupcakes. You could also make letters to personalize the cupcakes.
Bake for 1 hour, then turn the oven off but leave the tray in until it's completely cooled.
Assembly
Cupcakes should always be completely cooled before frosting. So be sure to allow enough time for the cupcakes to reach room temperature. I like using a big star tip to pipe the frosting on top. Then top with a meringue cookie.
If you're transporting these somewhere else, or not serving them right away, hold off on putting the cookie on top. It should be added right before serving to preserve the crunchiness of the cookie.
Like this recipe? We'd love for you to share it on your Pinterest board! Click to follow our Pinterest boards so you can find all our recipes!
Instagram it! If you try this recipe please tag #AFoodLoversKitchen on Instagram or Twitter. We love to see your photos of our recipes! Also follow us on Instagram, Twitter and Facebook to keep up on what we're cooking up.
Pink Champagne Cupcakes
These pink Champagne cupcakes have a fluffy white cake base with irresistible Champagne frosting.
Print
Pin
Rate
Ingredients
For the cupcakes
1 1/2

cup

all purpose flour

1/4

cup

corn starch

1/4

tsp

baking soda

1

tsp

baking powder

1/2

cup

butter

room temperature

1

cup

sugar

3

egg whites

room temperature

3

tsp

vanilla extract

1/2

cup

sour cream

1/2

cup

milk
For the frosting
1

cup

butter, softened

3

cup

powdered sugar

1

tsp

vanilla extract

4

tbsp

champagne

1

drop

pink food coloring, optional
For meringue cookies
4

egg whites

1/2

tsp

cream of tartar

1/2

cup

granulated sugar

1

cup

powdered sugar
Instructions
For the cupcakes
Preheat oven to 350 degrees F (160 degrees C). Line muffin tin with cupcake wrappers.

Beat softened butter in a stand mixer (or with hand mixer) until smooth and light yellow, about 2 minutes. Add sugar and beat, scraping the sides of the bowl often, until fully incorporated, about 2 minutes. Add the egg whites, vanilla and sour cream and beat again, until fully incorporated.

Mix dry ingredients together.

With the mixer on low to medium speed, alternate adding the dry ingredients and the milk until fully incorporated, taking care not to overmix.

Fill each cupcake 2/3 full and bake for 18-24 minutes, until toothpick comes out clean. Cool completely before frosting.
For the frosting
Add softened butter to mixing bowl and beat until smooth. On low speed, add the powdered sugar and mix well. Add the Champagne one tablespoon at a time. Mix until smooth. Add the frosting to a piping bag and decorate the completely cooled cupcakes. If it's warm in your kitchen, you may need to refrigerate the frosting for 10-15 minutes before using.
For meringue cookies
Preheat oven to 200 degrees F (95 degrees C). Cover a baking sheet with parchment paper.

Add sugar slowly until fully incorporated and stiff peaks form. Fold in the powdered sugar, being careful not to deflate the air in the mixture. Add the mixture to a piping bag and pipe shapes onto the parchment paper. Bake for 2 hours or until totally dry. Turn off oven and let sit until cool.
Notes
Make sure the butter and eggs are at room temperature before using. This will make the process of combining the ingredients so much easier.
The meringue cookies are optional. They can be replaced with candy conversation hearts or sprinkles, or left off completely, if desired.
The Champagne frosting will keep for a few days, if you have some left over. It can be used for other purposes, like frosting cookies, cakes, or even pancakes.
Nutrition
Calories:
482
kcal
|
Carbohydrates:
69
g
|
Protein:
4
g
|
Fat:
22
g
|
Saturated Fat:
14
g
|
Cholesterol:
57
mg
|
Sodium:
260
mg
|
Potassium:
86
mg
|
Fiber:
1
g
|
Sugar:
56
g
|
Vitamin A:
673
IU
|
Vitamin C:
1
mg
|
Calcium:
44
mg
|
Iron:
1
mg
🥧 If you're interested in more great recipes, I share all my favorite Instant Pot recipes over at A Pressure Cooker Kitchen, air fryer recipes at Air Fry Anytime, and cocktails and drinks at Savored Sips. Check it out today!
Like it? Pin it for later!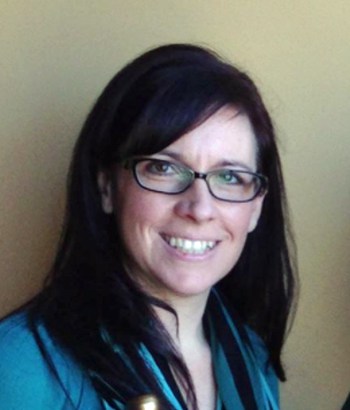 Hi! I'm Angela and I joined the team in 2020. I love to try new foods and recipes and look forward to passing them along to you. I live in a small town in Oregon with my two adult children who enjoy experimenting with food as well.