Valentine's Day deserves some sweet treats that make your heart happy, so these pretty pink, chocolate-covered, and heart-shaped cupcakes are just the thing!
Whether you're sharing these at a party or giving them away at school or work, no one will be able to resist.
This round up of lovely Valentine's Day cupcake ideas includes recipes from our fellow food bloggers. For the full recipes, click the link after the description.
» Looking for more delightful desserts? Try these decadent Chocolate Lava Mug Cakes or these Red Velvet Truffles.
Champagne Cupcakes
These champagne cupcakes have a white cake base with tangy champagne frosting. They are perfect for your sweet heart on Valentine's Day. >> See the recipe
Hidden Hearts Cupcakes
The perfect cake for someone you love – vanilla cupcakes with a hidden heart center. >>See the recipe
Chocolate Dipped Strawberry Cupcakes
Everyone could use a little more chocolate in their life. Enjoy it with fresh fruit in these delectable Chocolate Dipped Strawberry Cupcakes! >>See the recipe
Valentine's Day Cupcakes
Valentine's Day Cupcakes- an easy treat for your sweetheart! Dark chocolate cupcakes, with dark chocolate frosting, fun Valentine sprinkles, and a lindor truffle center! >>See the recipe
Heart Shaped Chocolate Cake
Perfect for a romantic occasion, this heart shape chocolate cake is guaranteed to make you smile! With a tasty cream filling and raspberry topping, you'll find it hard to resist. >> See the recipe
Personalized Conversation Heart Valentine Cupcakes
Fondant hearts, decorated with colorful sugars and personalized with names on top of cupcakes will make everyone feel special. Easy to make as an edible craft project, both kids and adults will have fun making Valentine cupcakes! >>See the recipe
Chocolate Strawberry Cupcakes
If you're a fan of chocolate dipped strawberries these are the cupcakes for you. Fluffy chocolate cupcakes, strawberry buttercream frosting, and a special surprise inside! >>See the recipe
Red Velvet Cupcakes with Cream Cheese Frosting
These red velvet cupcakes are as luxurious as they sound. They are soft, moist and fluffy with a lovely chocolate-vanilla flavor, and they are crowned with gorgeous swirls of cream cheese frosting. >>See the recipe
Raspberry Chocolate Cupcakes
Raspberry Chocolate Cupcakes are perfect for Valentine's Day! This moist and fluffy chocolate cake is topped with two layers of rich ganache and creamy raspberry cream cheese frosting. >>See the recipe
In Conclusion
The holiday just got a little sweeter. From red velvet cupcakes to a hidden heart cupcake there are some great treats to try here. These cupcakes will make any day special.
Like this recipe? We'd love for you to share it on your Pinterest board! Click to follow our Pinterest boards so you can find all our recipes!
Instagram it! If you try this recipe please tag #AFoodLoversKitchen on Instagram or Twitter. We love to see your photos of our recipes! Also follow us on Instagram, Twitter and Facebook to keep up on what we're cooking up.
Like it? Pin it for later!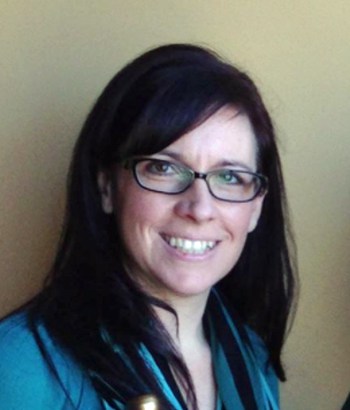 Hi! I'm Angela and I joined the team in 2020. I love to try new foods and recipes and look forward to passing them along to you. I live in a small town in Oregon with my two adult children who enjoy experimenting with food as well.