The air fryer is a fantastic appliance for making potatoes. It cooks a potato from raw to crispy in about 12 minutes, and they are cooked better than any oven can do in twice the time.
Try out these air fryer potato recipes, which come from fantastic food bloggers who know a thing or two about making great potatoes in the air fryer. Click the link below each photo to see the full recipe. Watch the Air Fryer Potato web story.
» Looking for more? Try air fryer bang bang shrimp and pork belly bites. See all our air fryer recipes.
If you haven't tried an air fryer yet, you should read more about it here. We can't get enough of ours. We cook almost everything in it now (even shrimp and spaghetti squash!).
Why Use an Air Fryer
An air fryer is an incredibly easy way to cook just about anything. You place the food in a fryer-style basket and hot air rapidly circulates all around the food, making the food crisp – much like deep-frying, but without the oil. You can cook anything you'd make in the oven.
Air Fryer Potato Wedges
These Air Fryer Potato Wedges are so easy to make in the air fryer and the result is a potato with a satisfying crispy exterior and fluffy interior.
Air Fryer Sweet Potato Fries
The air fryer makes perfect, crispy sweet potato fries in a fraction of the time. There's something so delicious about soft, yet crunchy, sweet potato fries. Give them a try!
Air Fryer Cottage Fries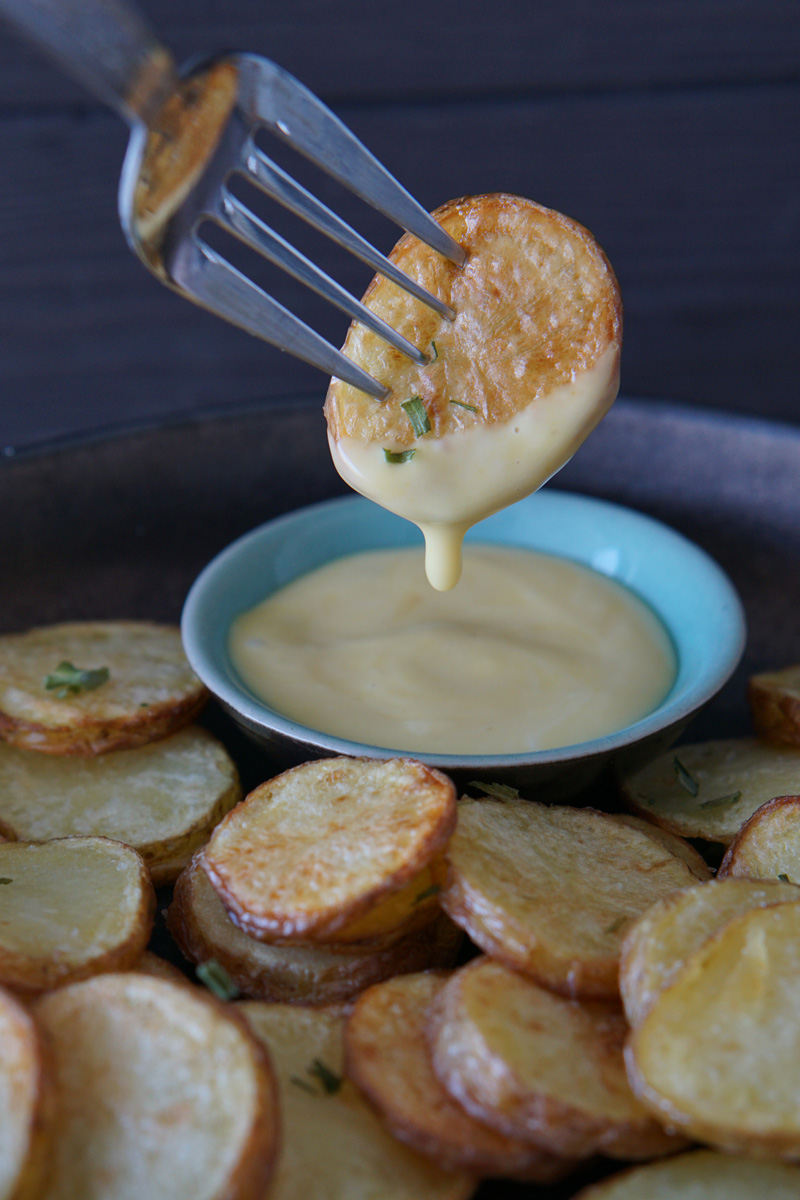 When you slice the potato into rounds, it makes what is known as cottage fries. We love these air fryer cottage fries because they cook fast and there's a good crunchy surface ratio to fluffy interior. These make a more crispy potato than cubed potatoes.
Air Fryer Baked Potatoes
Love baked potatoes? Here's how to make the best air fryer baked potatoes with crispy skin and light fluffy insides. It doesn't get any better – or easier – than this!
Air Fryer Roasted Red Potatoes
The potatoes get super crispy and delicious on the outside and stay super soft on the inside, all without the need for tons of oil! And when you roast potatoes in the air fryer, it makes them quickly and with much less cleanup!
Air Fryer Waffle Fries
These Seasoned Waffle Fries are such a fun side for your sandwiches or burgers, or just for a snack. They're air-fried, oil-free, and so easy to make! They turn out super crispy and so much better than when you make them in the oven, and in half the time too.
Air Fryer Roasted Baby Potatoes
Roasted potatoes with rosemary and herbs is an easy side dish for any occasion. It is a true crowd pleaser and enjoyed by kids and adults alike.
Air Fryer Potato Tacos
These crispy Potato Air Fryer Tacos are bite-sized, perfect for dipping, and totally crowd-pleasing!
CONCLUSION
See what I mean? These potato recipes are all you'll ever need to make great side dishes in in the air fryer that everyone loves.
Have you tried one of these recipes? We'd love to hear your thoughts in the comments.
🥧 If you're interested in more great recipes, I share all my favorite Instant Pot recipes over at A Pressure Cooker Kitchen, air fryer recipes at Air Fry Anytime, and cocktails and drinks at Savored Sips. Check it out today!
Like this recipe? We'd love for you to share it on your Pinterest board! Click to follow our Pinterest boards so you can find all our recipes!
Instagram it! If you try this recipe please tag #AFoodLoversKitchen on Instagram or Twitter. We love to see your photos of our recipes! Also follow us on Instagram, Twitter and Facebook to keep up on what we're cooking up.
Pin it for later!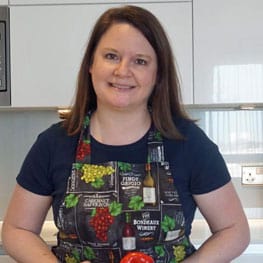 Laura is a home cook who loves making new recipes and finding new favorite things to eat, whether at home or abroad. She also runs a popular travel blog and spends a lot of her time traveling for food.