The air fryer cooks Pork Belly Bites into perfect little morsels of deliciousness. Serve them as finger food at a party or as movie night snacks that the whole family will love.
» Like the air fryer? You might try this Air Fryer Tilapia or these Easy Air Fryer Ribs.
🥳🥩ButcherBox is offering new customers 2 packs of ground beef FREE in every box for the lifetime of their subscription! Don't miss out! Don't miss out! 🥳 SIGN UP HERE
You may have seen some of our other pork belly recipes on this site – from these oven-baked pork belly slices, to these Pork Belly Tacos – we love cooking pork belly. It's an inexpensive cut of pork with a lot of flavor and texture.
And yes, a lot of fat too, but you can cut down on the fat by trimming the meat judiciously, so it's distributed evenly. When you cook pork belly a lot of the fat drips off, but the rest gets perfectly rendered into pockets of liquid deliciousness that makes you mouth very happy.
Don't shy away from cooking pork belly for the fat's sake. Just eat it in moderation, as you would with anything else.
Where to Buy Pork Belly
Pork belly is usually pretty easy to acquire at the grocery. It typically comes in packages of sliced or cubed pieces. Sometimes you'll find a whole slab of pork belly with the skin still on.
If you can't find it pre-packaged at the grocery, be sure to ask at the butcher counter. They typically can cut it for you from a slab they have in the back. Or they can order it special for you.
You can ask them to cut it into whatever size pieces you want. The butcher can also remove the skin. For pork belly bites, it's best to remove the skin, because it doesn't have time to get crispy.
If you still can't find it near you, you can go through an online butcher, like our favorite FarmFoods, who will ship it right out to you.
What You Need
Pork belly – Cut into 1 inch pieces, skin removed. To save time ask the butcher at the meat counter to cut it for you.
Dry rub – We like to use this dry rub as a seasoning but salt and pepper is delicious too.
How to Cook Pork Belly in the Air Fryer
For this recipe, you want to use 1-inch pieces of pork belly. This cooks down to be the perfect bite-sized pieces.
Step One: Seasoning
Seasoning the pork belly gives it lots of extra flavor. We use our favorite homemade dry rub but this homemade Cajun seasoning would be amazing as well. I keep a container of this dry rub made up so I can use it on any type of meat or veggie I need to season.
It has paprika, chili powder, mustard powder, onion powder and garlic powder, brown sugar, black pepper and salt. It's a great addition to these pork belly bites.
Step Two: Add to Air Fryer
After seasoning, add the pork belly bites to the basket of your air fryer. Make sure not to over crowd the basket. You want the air to circulate around all of the pieces.
Step Three: Set the Cooking Time
Different models will have different cooking times so make sure to consult your manual. Using the air fryer function which runs at 400 degrees, I set my air fryer for 8 minutes. Then I flipped them over and set it for another 5 minutes.
Step Four: Serve and Enjoy!
The pieces shrink down to little bite-sized morsels that are perfect for snacking. You can dip them in sauce, or just eat them the way they are.
It doesn't get any easier then that!
Why Use an Air Fryer
An air fryer is an incredibly easy way to cook just about anything. You place the food in a fryer-style basket and hot air rapidly circulates all around the food, making the food crisp – much like deep-frying, but without the oil. You can cook anything you'd make in the oven.
Sauces for Pork Belly Bites
These little morsels are already super flavorful, but sauce makes everything better, so I serve these with a dipping sauce on the side.
In the photo below, we're dipping pork belly bites into Alabama White BBQ Sauce.
We also like to serve these pork belly bites with Ranch Dressing, Yum Yum Sauce, or Bourbon BBQ Sauce. If you're looking for other alternatives, try homemade blue cheese dip.
Frequently Asked Questions
What is pork belly?
Pork belly comes from the underside or belly of a pig. It is a big slab of bacon that is uncured, unsliced and unsmoked. It is a very rich and fatty cut of meat.
Why is my pork belly not getting crispy?
Because of the high fat content the fat needs to be rendered to be crispy. Cook it until it crisps up.
Can you overcook pork belly?
You can, just like any food. The nice thing is that it will still taste good it just may be a bit chewy.
Other recipes to try
Like this recipe? We'd love for you to share it on your Pinterest board! Click to follow our Pinterest boards so you can find all our recipes!
Instagram it! If you try this recipe please tag #AFoodLoversKitchen on Instagram or Twitter. We love to see your photos of our recipes! Also follow us on Instagram, Twitter and Facebook to keep up on what we're cooking up.
Air Fryer Pork Belly Bites
The air fryer cooks pork belly bites into perfect little morsels of deliciousness. Serve them as finger food at a party or as movie night snacks that the whole family will love.
Print
Pin
Rate
Ingredients
1

pound

pork belly

cut into 1" pieces, skinless

1

tablespoon

dry rub
Instructions
Cut pork belly into 1" pieces. Sprinkle on the dry rub.

Place the pork belly bites in the air fryer basket, leaving room for the air to circulate.

Using the air fryer function at 400 degrees, cook for 8 minutes then turn them over and cook for 5 minutes more.

Remove and enjoy with bbq sauce, if desired.
Notes
These are best eaten right away. Leftovers can be stored in an airtight container in the refrigerator for up to a week.
If your pork belly comes with skin on, remove the skin before cooking.
Nutrition
Calories:
394
kcal
|
Carbohydrates:
1
g
|
Protein:
7
g
|
Fat:
40
g
|
Saturated Fat:
15
g
|
Cholesterol:
54
mg
|
Sodium:
24
mg
|
Potassium:
140
mg
|
Fiber:
1
g
|
Sugar:
1
g
|
Vitamin A:
18
IU
|
Vitamin C:
1
mg
|
Calcium:
10
mg
|
Iron:
1
mg
🥧 If you're interested in more great recipes, I share all my favorite Instant Pot recipes over at A Pressure Cooker Kitchen, air fryer recipes at Air Fry Anytime, and cocktails and drinks at Savored Sips. Check it out today!
Pin it for later!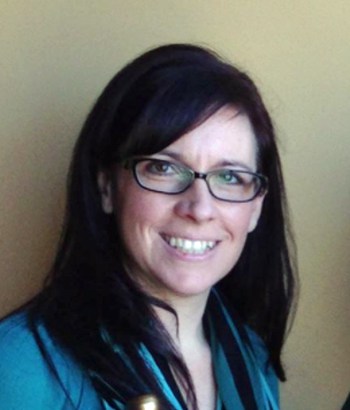 Hi! I'm Angela and I joined the team in 2020. I love to try new foods and recipes and look forward to passing them along to you. I live in a small town in Oregon with my two adult children who enjoy experimenting with food as well.