These 4th of July Cupcakes with moist red velvet cake, raspberry jelly filling and cream cheese frosting will dazzle everyone at your 4th of July party or barbecue with their colorful and tasty presentation.
» You might also like these Mini Red Velvet Cupcakes and these Festive 4th of July Brownie Ice Cream Sandwiches.
Cupcakes are definitely my favorite, they're easy, super versatile, and not to mention super fun to decorate. Fourth of July cupcakes rank up there with the most fun to design. This year, I wanted to do something a little different and put a little surprise in the center. The fresh raspberry jelly in the middle gives it an extra bit of summer flare, don't you think? It's a perfect dessert for 4th of July.
For these cupcakes, we use a red velvet boxed cake mix. You can make your own by using this recipe, if you wish. I really like the Betty Crocker Red Velvet Cake mix, so I always just make that. It's super simple and all you need to add is eggs, oil and water.
I do prefer to make my own fresh raspberry filling. You'll find the recipe below. It's also easy to make, with just fresh raspberries, sugar and corn starch. However, you can use a store-bought raspberry jam, if you wish.
Finally, you'll need a frosting bag and tip. I use the star tip. As you can see, I'm not a pro at icing cupcakes. I think that's a good thing though. Anyone can make these cupcakes, even with no knowledge of cake decorating.
» Check out the web story!
How to Make Raspberry-Filled 4th of July Cupcakes
Fill a 12-cup cupcake pan with wrappers. I used plain white wrappers, but you can likely find red, white and blue wrappers around the holidays to use.
I use a red velvet cake mix for these cupcakes. You can make your own cake, if you want, but Betty Crocker red velvet cake mix is very good and saves a lot of time.
Mix together the cake mix and ingredients according to the box instructions. Then pour the cake mix into the cupcake wells, filling them about three-fourths of the way full.
There is enough cake mix in a box for 2 dozen cupcakes. If you have two pans, you can make them all at once, or just do it in batches.
When the cupcakes are done, take them out of the oven and let them cool completely before frosting them.
To Make the Raspberry Filling
The raspberry filling turns these cupcakes into something akin to a raspberry filled donut. Everyone loves the filling. But if this seems like a lot of extra work to you, you can skip the raspberry filling. It's up to you. The cupcakes are fantastic with or without them.
While the cupcakes are baking, you can start the raspberry filling. Place the raspberries and sugar in a sauce pot over medium heat. Use a wooden spoon to break up the raspberries to release the flavor. Bring the raspberry filling to a simmer, then cook on medium heat for about 7 minutes.
Mix the cornstarch with cold water in a small bowl. Add it to the raspberries in the pot and stir to dissolve it. As it continues to cook, the sauce will thicken. It should be the consistency of raspberry jam – fairly thick, but still pourable.
When it's reached the right consistency, remove it from the heat and transfer it to a container. Cool it completely before using.
Can I Use Frozen Raspberries?
You can use frozen raspberries, but fresh berries turns out so much better. Frozen raspberries have a lot of extra water that has to be cooked off, so it will take quite a bit longer to cook the raspberries down to the right consistency. Don't take them off too soon, or the jam won't be firm enough.
How To Make the Frosting
As with all the other components of these cupcakes, you can use store-bought frosting to top these. I use a cream cheese frosting because the other components are so sweet that it needs to balanced with the more tangy cream cheese frosting. Buttercream frosting or a vanilla store-bought frosting will work, but it will be pretty sweet.
In a large mixing bowl, combine the softened cream cheese and butter and beat on high speed until creamy and well blended.
Add the vanilla and powdered sugar and beat on low until until completely incorporated – about 3 minutes, then beat on high for an additional 2 minutes.
Chill the frosting before using it.
Decorating the Cupcakes
Once the cupcakes are cool, you need to make a small well in the middle where you'll put the raspberry filling. If you have a cupcake corer, that's the best – most professional looking – way to add a well to the cupcake. If you're a perfectionist like me, this tool is a great investment. However, if you don't have one, you can use a small spoon or a paring knife to carve out a small well.
Fill the well of each cupcake with the cooled raspberry jelly. It takes about 1 teaspoon of jelly for each cupcake. And there's no need to cover the top of the jelly. You're going to frost right over it.
When they're all filled, you can go ahead and frost them. Take your piping bag, add in whatever tip you'd like – I used a Wilton star tip.
Finalize the decoration with blue sprinkles or stars, if you want, then top it with a raspberry and/or blueberry. I like to alternate berries.
Can I Make These Cupcakes Ahead?
These cupcakes can be a bit of work, because there are three components to them. But you can make them ahead of time, if you want to. They'll last for a day before drying out.
It's actually best, if you need to make these ahead, to split up the work a bit. You can make the separate components a day or two ahead, and then do the filling and icing on the day you'll serve them. This will give you the most fresh cupcakes. I wouldn't recommend making the cupcakes too far ahead of time as they will dry out and be less moist.
It's not really possible to freeze and store these cupcakes. The center filling will freeze and then become watery when it defrosts, making the cupcake soggy.
Like this recipe? We'd love for you to share it on your Pinterest board! Click to follow our Pinterest boards so you can find all our recipes!
Instagram it! If you try this recipe please tag #AFoodLoversKitchen on Instagram or Twitter. We love to see your photos of our recipes! Also follow us on Instagram, Twitter and Facebook to keep up on what we're cooking up.
Raspberry-Filled 4th of July Cupcakes
These 4th of July Cupcakes are filled with raspberry jam and topped with a tangy cream cheese frosting, then garnished with berries.
Print
Pin
Rate
Ingredients
1

box

red velvet cake mix

(plus ingredients called for on the box)
For the raspberry jam
1

cup

fresh raspberries

115g

3

tablespoons

granulated sugar

38g

1

tablespoon

cornstarch

1

tablespoon

cold water
For the cream cheese frosting
8

ounces

cream cheese

softened

1/2

cup

salted butter

softened (113g)

3

cups

powdered sugar

sifted (345g)

1

teaspoon

vanilla extract
Instructions
Prepare the boxed cake mix per the box instructions. Fill the cupcake wells to 3/4 full and bake according to the package instructions. Cool completely.
For the raspberry filling
In a pot, combine the raspberries and sugar. Bring to a simmer over medium heat and cook for 7-10 minutes, smashing the berries with a spatula to break them down. Mix the cornstarch with water and pour it into the pot with the raspberry jam. Stir to combine and cook until the mixture has thickened to a jam consistency, about 3 minutes. Remove from heat and cool completely.
For the frosting
Add the softened cream cheese and butter to a stand mixer (or mixing bowl, if using a hand mixer) and beat until smooth. Slowly add the powdered sugar until fully combined. Mix in the vanilla. Chill the frosting until ready to use.
To decorate the cupcakes
Use a spoon or cupcake corer to scoop out a small well in the center or each cupcake, removing about 1 tsp of the cake. Fill with raspberry jam.

Fill a piping bag with frosting. Using a star tip, frost the cupcakes in a swirl design. Add sprinkles, if desired. Top with a raspberry or blueberry.
Notes
You can use store-bought jam and frosting, if you want. Raspberry or strawberry jam.
You can use store-bought frosting, if you wish. Cream cheese frosting is best, so the cupcakes don't get too sweet.
You can use a white cake mix instead of red velvet, if you want.
If you use frozen raspberries instead of fresh, it will take longer to cook them down and remove all the water content before the right consistency is reached. If the mixture is still a bit runny or watery, cook it down longer.
Nutrition
Serving:
1
cupcake
|
Calories:
212
kcal
|
Carbohydrates:
31
g
|
Protein:
2
g
|
Fat:
10
g
|
Saturated Fat:
5
g
|
Polyunsaturated Fat:
1
g
|
Monounsaturated Fat:
3
g
|
Trans Fat:
1
g
|
Cholesterol:
21
mg
|
Sodium:
213
mg
|
Potassium:
82
mg
|
Fiber:
1
g
|
Sugar:
24
g
|
Vitamin A:
247
IU
|
Vitamin C:
1
mg
|
Calcium:
39
mg
|
Iron:
1
mg
🥧 If you're interested in more great recipes, I share all my favorite Instant Pot recipes over at A Pressure Cooker Kitchen, air fryer recipes at Air Fry Anytime, and cocktails and drinks at Savored Sips. Check it out today!
Pin it for later!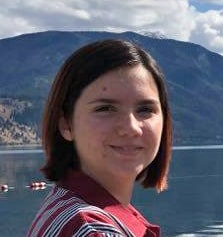 Jillian Morris is the resident baker for A Food Lover's Kitchen. She started baking when she was very little and found she had a great passion for it. She is a high-schooler in a small town in Oregon, where she enjoys music, writing, and baking in her spare time.