If you love tacos, you should give one of these 18 great taco-inspired meals a try. This post is packed with great meal ideas that use taco ingredients to make something a little different, from pizza to burgers, salads, and more.
» You might also like this Smoky Basil Oaxacan Mezcal Cocktail.
🥳New customers to ButcherBox get 2 lbs of 100% grass-fed and finished ground beef in every box for the life of your membership.! SIGN UP HERE
We asked our fellow food bloggers to give us their best and favorite taco-inspired recipes to share with our readers. If you're in a taco rut, this is a great way to find something new, with the flavors you love.
To see a recipe, click the link underneath. The full recipe and ingredients can be found there.
More Recipe Compilations to Try
Make It a Whole Meal
You can easily jazz up your dinner by serving a side dish or two. A traditional side dish for tacos is rice and refried beans, which adds a filling and complementary texture to the meal. Guacamole, pico de gallo, and sour cream are also excellent toppings or dips for tacos. Finally, don't forget the chips! A bowl of crispy tortilla chips with your favorite dip is always a crowd-pleaser.
Taco-Inspired Meals
Taco Lasagna
Sometimes all you need to escape the ordinary is to put it together in a different way. This taco lasagna recipe combines layers of tortillas with refried beans, ground beef and all the usual taco toppings.
Hash Brown Taco Casserole
Hash Brown Taco Casserole is the perfect combination of comfort foods! Zesty ground beef and hash browns along with cheese, this is one delicious dinner.
Easy Shrimp Taco Bowl
This Shrimp Taco Bowl is made with succulent grilled shrimp, black beans, corn, avocado, cabbage, and a creamy cilantro dressing to pull it all together.
Slow Cooker Chicken Taco Bowl
Tender shredded chicken, black beans, corn, tomatoes, and rice are seasoned with onions, garlic, and Mexican spices for a perfectly filling Slow Cooker Chicken Taco Bowl. This delicious Chicken Taco Bowl is made right in your slow cooker while you do everything else.
Taco Rice Casserole Freezer Meal
Easy Taco Rice Casserole Freezer Meal made with beans and ground beef. Great recipe to make ahead for the week as your weekly dinner meal prep.
Mini Taco Appetizers
When you're looking for party food, be sure to add these Mini Taco Appetizers to the menu. They are everything you love about tacos in bite-sized form.
Crescent Roll Taco Pizza
Two tubes of crescent roll dough, ground beef, taco seasoning, cream cheese, and some veggies are all you need to make easy one pan taco recipe.
Walking Tacos
Walking Tacos are all the deliciousness of tacos, but in a bag with a fork! Perfect for parties and no-mess taco Tuesday.
Tacos de Alambre
Tacos are all the rage and rightfully so! Tacos are a classic Mexican dish that is always a crowd-pleaser. If you're looking for a healthier chicken taco recipe, this Tacos de Alambre dish is a perfect choice.
Crispy Baked Taco Egg Rolls
Crispy baked Taco Egg Rolls are the perfect finger food for a party or just for snacking, with the super crispy exterior and cheesy taco filling. They're a crowd pleaser.
Ta-cons (Taco Cones)
Taco Cones are the perfect way to transform your family-favorite taco night into a quick, portable, grab-and-go meal! Our DIY Ta-Cones can even be prepped ahead – an easy make-ahead dinner recipe that you can rewarm all week long, whenever your family is ready to eat!
Sweet Potato Taco Bowl
Easy, delicious, and vibrant Sweet Potato Taco Bowl! Take taco night up to the next level with this delicious and healthy meal!
Simple Taco Salad
Try this simple taco salad with ground beef, crisp lettuce and colorful vegetables topped with cheese! Perfect any day of the week.
30-Minute Cheese Enchiladas
These 30 Minute Easy Cheese Enchiladas are simply the best! Made with only 6 ingredients- these are super cheesy and smothered in a Sour Cream Enchilada Sauce.
Easy Taco Braid
This easy Taco Braid is made of ground beef seasoned with taco seasoning, covered with shredded cheese and tomatoes. It's all wrapped in a braided pizza dough for a fun and different way to eat a taco.
Taco Burgers
Celebrate Taco Tuesday with these loaded Taco Burgers! Seasoned beef patties are piled high with cheese, pico de gallo, tortilla strips, sour cream, and avocado for one incredible burger.
Taco-Stuffed Peppers
If you love tacos and can't stand to live without them, these taco-stuffed peppers are a great, tasty alternative (plus they're great when you're on a low-carb or keto diet).
Easy Taco Pizza
This easy Taco Pizza is loaded up with refried beans, seasoned ground beef, tomatoes, lettuce and cheese. It's a fusion that everyone loves.
Final Thoughts
If you love tacos as much as I do, you'll hopefully find a bunch of new taco-inspired meal options on this list that can be added to your dinner rotation. It's fun to mix it up a little and try new dishes! Bon Appetit.
Like it, Love it, Want Some More of It? Subscribe to our newsletter and follow us on Pinterest, Instagram and Facebook. We really love it when you save our recipes to Pinterest 😊
Pin it for later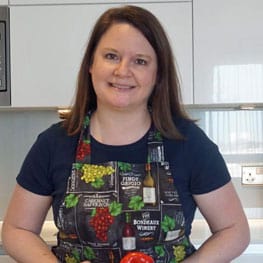 Laura is a home cook, with 25 years experience behind the stove, who spends an extraordinary amount of time in the kitchen cooking. She loves making new recipes and finding wonderful new things to eat, both at home or abroad. She spends a lot of time researching, crafting, and perfecting her recipes and currently has a cookbook in development.