Try these easy 30-minute summertime meals to make the most of your time, while also eating delicious food.
» You might like this Instant Pot Peach Iced Tea or this Peach Mezcal Margarita.
Summer shouldn't be wasted slaving away in the kitchen. It should be spent having fun in the sun and hanging out with loved ones. These quick and easy summer meals are perfect for keeping things simple in the kitchen.
Best of all, they aren't complicated, so you can put you little helpers to work preparing sauces and chopping vegetables, so it comes together even faster.
This is a collection of summer meals from our site, and fellow food bloggers. Click through to see the recipe.
Bourbon Bacon BBQ Skewers
These Bourbon Bacon BBQ Chicken Skewers will be the hit of your barbecue this summer, because who can resist bourbon and bacon?
Grilled Shrimp Pineapple Skewers
Grilled Shrimp Pineapple Skewers take just a few minutes to marinate and a few more to grill, for a fast, easy, super delicious summer dinner with a taste of the tropics!
Grilled Pork Tenderloin with Macerated Peaches
Pork tenderloin with macerated peaches is a delicious flavor combo! Throw in some fresh mint and you have yourself a healthy summertime dinner in under 30 minutes!
Zucchini Noodles with Pesto and Shrimp
When summer comes around there's a plethora of both zucchini and basil, try these light zucchini noodles tossed with homemade pesto and shrimp for a light and easy summer meal.
Easy Fresh Ahi Tuna Poke Bowl
Ahi tuna poke bowls are a fresh, fast, and filling take on the Hawaiian dish with rice, veg, and a spicy mayo drizzle.
Chimichurri Grilled Shrimp
This Chimichurri Grilled Shrimp recipe is incredibly flavorful and quick and easy to make. A crowd pleaser at your weekend BBQ or quick weeknight dinner.
Steak Lettuce Wraps
From the crunchy lettuce, the hot steak, the smell of the herbs to the spicy and cool chilli dipping sauce you will never be able to eat just one steak lettuce wrap.
Steak Kabobs with Dijon Green Beans
A beautiful summer meal with snappy green beans and a sauce that'll knock your socks off! The perfect recipe for grilling season.
Salmon Burgers with Avocado Salsa
This tasty and easy Salmon Burger recipe is not to be missed! Ditch the bun and serve it with mouthwatering Avocado Salsa.
Veggie Kabobs with Halloumi
These grilled veggie kabobs with halloumi are so delicious, flavorful, and very easy to make! A great grilled meal that everyone will love.
BBQ Chicken Zucchini Boats
Quick and easy BBQ Chicken Zucchini boats are a great way to use up an abundance of zucchini from your garden. Use leftover chicken for the perfect sweet (or spicy)
Blackened Salmon with Peach Salsa
Juicy peaches and creamy avocados are tossed with spicy jalapeño, lime juice, cilantro and salt to make the best salsa of all time, and it's served served on top of super flavorful blackened pan-seared salmon. It's all the flavors of summer on a plate!
Homemade Chimichurri with Grilled Steak
Grilled Steak with Chimichurri is a delicious summer meal that you can make on the outdoor grill and is bursting with flavor.
Baked Coconut Crusted Fish Tacos
Healthy meets delicious with these Baked Coconut Crusted Healthy Fish Tacos. A wonderful combination of flavors and ready from start to finish in just 30 minutes. Perfect for busy weeknights and pleases both kids and adults.
Ultimate Sriracha Shrimp Tacos
Under 30 mins best sriracha shrimp tacos! Spicy shrimp cooked and served with sriracha sauce and cilantro lime amazing slaw!
Grilled Mushroom and Swiss Burger
Grilled Mushroom and Swiss Burgers are a delicious restaurant quality burger that you can make so easily on your home grill. Seasoned ground beef patties smothered in Swiss cheese and topped with smoky grilled mushrooms and fried onion strings
Shish Kebab
Fire up your grill you guys! Shish kebab is here. It's loaded with flavors with wonderful chicken marinade that will blow your taste buds. Perfect for summer grilling season.
Bacon Wrapped Scallops
Bacon Wrapped Scallops can be made any time of the year in the oven, or on the grill! Grilling them alongside some grilled veggies is an easy, complete meal with no cleanup!!
In Conclusion
With these easy 30-summer meals are just the thing when you're too tired to cook an elaborate meal, or just want to get dinner on the table fast. With so many great ideas, you'll have dinner covered for weeks with these recipes.
Like this recipe? We'd love for you to share it on your Pinterest board! Click to follow our Pinterest boards so you can find all our recipes!
Instagram it! If you try this recipe please tag #AFoodLoversKitchen on Instagram or Twitter. We love to see your photos of our recipes! Also follow us on Instagram, Twitter and Facebook to keep up on what we're cooking up.
Pin it for later!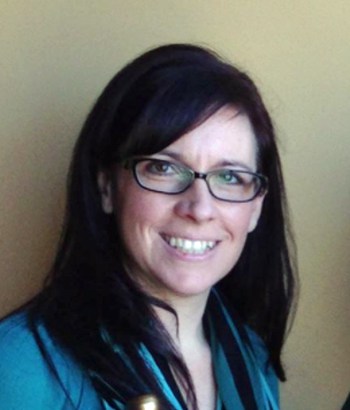 Hi! I'm Angela and I joined the team in 2020. I love to try new foods and recipes and look forward to passing them along to you. I live in a small town in Oregon with my two adult children who enjoy experimenting with food as well.