There are so many variations of Tacos to enjoy that we thought we'd put together a collection of our favorites, so when Taco Tuesday comes around you'll have lots of great choices.
Taco Tuesday will be your favorite day of the week with these great taco recipes to explore, from great vegetarian options to your tried and true favorites, to unique variations like Indian Fry Bread Tacos.
We complied this list of taco recipes with the help of our fellow food bloggers. Click to see the full recipe.
Oven Broiled Tacos Al Pastor
Make the best Tacos Al Pastor with beautifully marinated oven broiled pork shoulder. You can make this rich, saucy, and smoky oven-broiled Tacos Al Pastor recipe in your very own kitchen. No Grill necessary!
Chipotle Beef Barbacoa Tacos
Spicy chipotle peppers are what makes beef barbacoa so unique. This Mexican shredded beef can spice up any dish you love.
Easy Vegetarian Red Lentil Tacos
This easy Red Lentil Tacos Recipe is the perfect weeknight meatless meal that the whole family will love! An easy Vegetarian Taco Meat is ready to eat in under 30 minutes, making it a simple, quick, and healthy meal.
Chori Pollo Tacos
This go-to Mexican dish is transformed into a crunchy, flavor packed Chori Pollo Taco. The dish typically consists of chorizo, chicken, rice, and queso. Add that to a crispy corn tortilla and you have a perfect tavo
Indian Fry Bread Tacos
Try these Indian fry bread tacos for a twist on taco night! You can have these delicious puffy fried tortillas ready in minutes!
Fried Oaxaca Cheese Tacos
Crunchy fried Oaxaca cheese tacos are a fun way to mix up taco night. These fried Oaxaca cheese tacos combine crunchy fried cheese with savory poblano peppers, sweet mango, and a spicy homemade red pepper sauce for a mouthful of flavor in every bite.
Baked Chicken Tacos
These baked chicken tacos are the best tacos EVER! Taco shells loaded with refried beans, rotisserie chicken with salsa, cheese, and all the toppings. An easy dinner for the whole family, ready in under 30 minutes!
Pork Belly Tacos with Crunchy Slaw
These pork belly tacos are so addictive. The pork belly melts in your mouth, while the crunchy slaw adds just the right amount of crunch.
Mediterranean Crock-pot Chicken Taco
Next time you're thinking "taco night," think beyond the typical Mexican-style taco bar and try this incredibly delicious Mediterranean Chicken Taco recipe!
Crispy Shrimp Tacos with Creamy Sriracha Sauce
When all dressed up, these crispy shrimp tacos look so tempting and delicious. You'll want to eat more than just two. Well, go ahead! These are fairly healthy little tacos.
Teriyaki Chicken Tacos
Sweet and tangy teriyaki chicken is everything you didn't realize you needed on a taco!
Crock-Pot Pork Verde Tacos with Jalapeno Sauce
Pork Verde Tacos cooked in the crock pot and served with a drizzle of amazing jalapeño sauce. You will love the flavor in these pork tacos and love how easy they are to make!
Beer Braised Pulled Chicken Tacos
Smoky, spicy, a little sweet, malty – these beer braised chicken tacos are a crowd pleaser and couldn't be easier.
Jackfruit Carnitas Tacos
These Jackfruit carnitas tacos are braised in orange juice, then crisped up under the broiler flames before piled up on street style corn tortillas.
Grilled Mahi Mahi Tacos with Pickled Cabbage Slaw
These delicious grilled Mahi Mahi tacos are a summer staple! Served with crunchy pickled cabbage slaw, creamy fish sauce, and a simple homemade guacamole.
Espresso Black Bean Tacos
These espresso black beans tacos are vegetarian tacos, which are packed with smoky rich flavours, seasoned with a homemade taco seasoning and a hint of coffee.
Delicious & Authentic Carnitas Tacos
This Mexican Carnitas recipe is about as good as it gets. The tender pieces of pork are like little morsels of savory magic, and they can be used in so many different recipes, making this a very versatile recipe.
Easy Garlic Lime Chicken Tacos with Lime Crema
To keep this recipe quick and easy I use store bought rotisserie chicken, them toss it with fresh herbs, spices and lime juice!
Amazing BLT Tacos
Amazing BLT Tacos are the most mouthwatering summer dinner! Toasty tortillas packed with bacon, lettuce, tomato, avocado and a simple creamy dressing!
Healthy Buffalo Chicken Tacos
These easy and healthy buffalo chicken tacos are perfect for Taco Tuesday! Wrap buffalo chicken, ranch and coleslaw veggies for the ultimate weeknight feast.
Best Fish Tacos
Best Fish Tacos are so easy to make in 20 minutes with the very best, simple, baja sauce! You'll love that this recipe has a flavor packed spice mixture and are made right on the stove in one pan!
Pork Ribeye Roast Cuban Mojo Tacos
Pork is marinated in a Cuban citrus base then slow cooked to fork tender perfection. Fill corn or flour tortillas with this juicy pork alternative to your typical chile based flavor.
Carne Asada Tacos
Rustic, simple, and about as unpretentious as it gets, these easy tacos feature sliced, marinated flank steak cooked to juicy, beefy perfection, wrapped in a double layer of corn tortillas, and are humbly topped with diced white onion and sprigs of cilantro. Add a fresh squeeze of lime and a dollop of guacamole for a no-fuss, downright delicious dinner idea.
Sweet Sriracha Chicken Tacos
Try a new twist on your tacos by balancing sweet and spicy with one of our new favorites: Sweet Sriracha Chicken Tacos!
Vegan Gochujang Cauliflower Tacos
Korean spiced, roasted gochujang cauliflower with avocado, corn, cilantro, and a sweet & spicy tomato and onion relish – everyday is Taco Tuesday!
Chorizo Tacos
Chorizo Tacos are a fast, easy, delicious meal for any night of the week! Cook extra chorizo so that you don't have to cook tomorrow! Cook once, eat twice
Chicken Tinga Tacos
These Chicken Tinga Tacos are generously packed with shredded chicken that's been simmered gently in the Instant Pot with a smoky, spicy tomato-onion sauce flavored with chipotle peppers.
Crispy Potato Tacos with Black Beans and Slaw
Crispy potatoes with black beans and a creamy slaw equals vegetarian taco perfection! They're fun and delicious and you really want to add these to your rotation.
Slow Cooker Chicken Tacos with Cranberries and Apples
Slow Cooker Chicken Tacos are juicy and tangy with fresh cranberries, apples and rosemary, and topped with a sweet and spicy cranberry salsa. They come together easily in the Instant Pot or slow cooker!
S'More Dessert Tacos
Make these sweet s'mores an interactive treat with these easy (& make ahead) tuile cookie dessert tacos! 7 feature flavors with hundreds of other flavor combination ideas, plus several tips to make these dessert s'more tacos over the top!
In conclusion
With so many great taco options there is no need to get stuck in a rut when choosing what to make for dinner. Try a vegetarian taco, fish taco or carnitas.
Like it, Love it, Want Some More of It? Subscribe to our newsletter and follow us on Pinterest, Instagram and Facebook. We really love it when you save our recipes to Pinterest 😊
Pin it for later!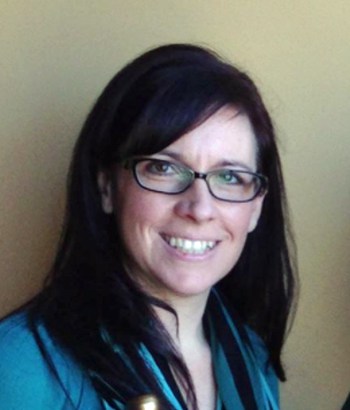 Angela's passion for discovering and experimenting with new flavors and recipes is at the heart of her culinary philosophy. Residing in a quaint Oregon town, she finds joy and inspiration in her kitchen. Angela has a lot of expertise in cooking and she eagerly shares her discoveries and unique creations with you.