The smoky mezcal in this Smoky Basil Oaxacan Mezcal Cocktail melds perfectly with the fresh basil and sweet agave to make one super tasty cocktail.
» Speaking of Mezcal… try this Peach Mezcal Margarita. It's delicious.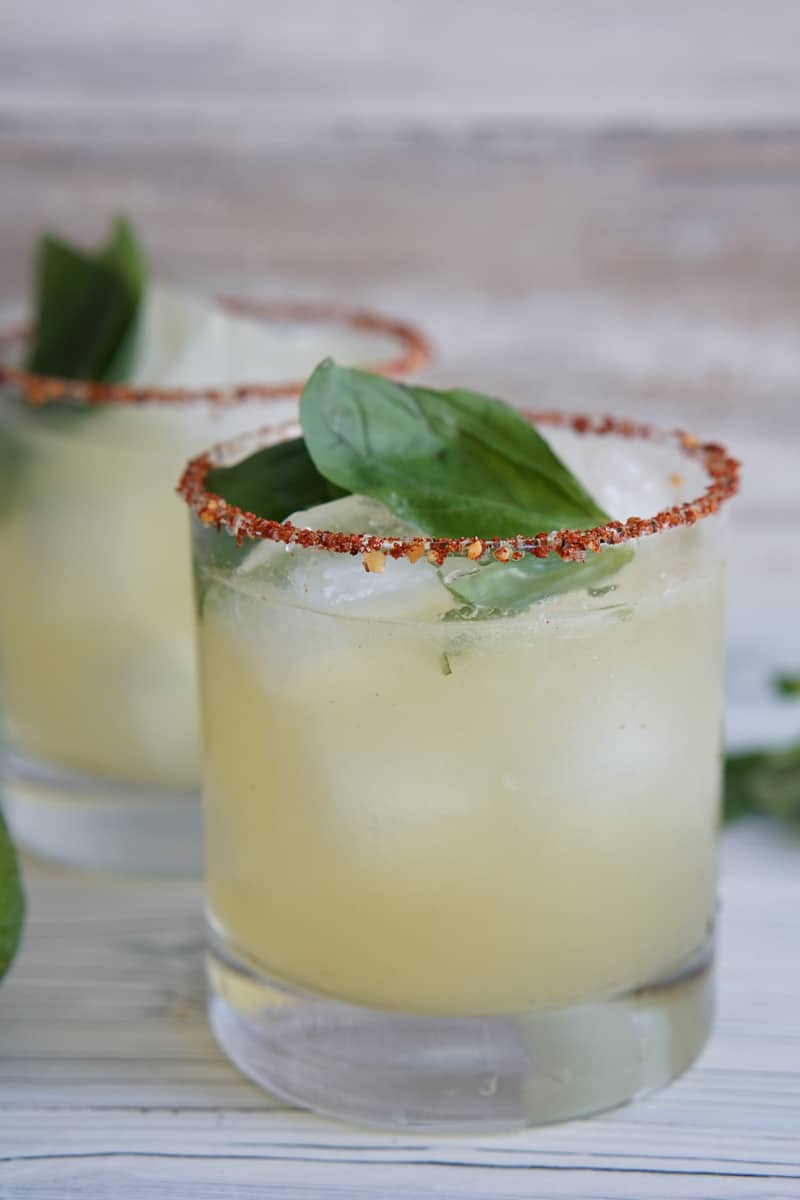 The credit for this drink goes to the Hilton Reforma in Mexico City, where they make it table-side. If you really want to impress your friends at your next party, you could set up your own table-side preparation of the cocktail.
We were in love with this cocktail from the first time we tasted it. We kept going back to the hotel bar to order it, because it was so beguilingly good. The fresh basil, sour lime juice and sweet agave syrup go together so well. And that's even before you introduce the Mezcal, which adds a tantalizing smoky flavor.
We knew we had to procure the recipe for the cocktail so we could make it at home. It took a bit of persuading, but we got the bartender to write it down for us. First thing when we got home from Mexico, we went about gathering the ingredients and tested it out. It was just as perfect when we made it at home.
Now we can enjoy it whenever we feel like it. Which is often.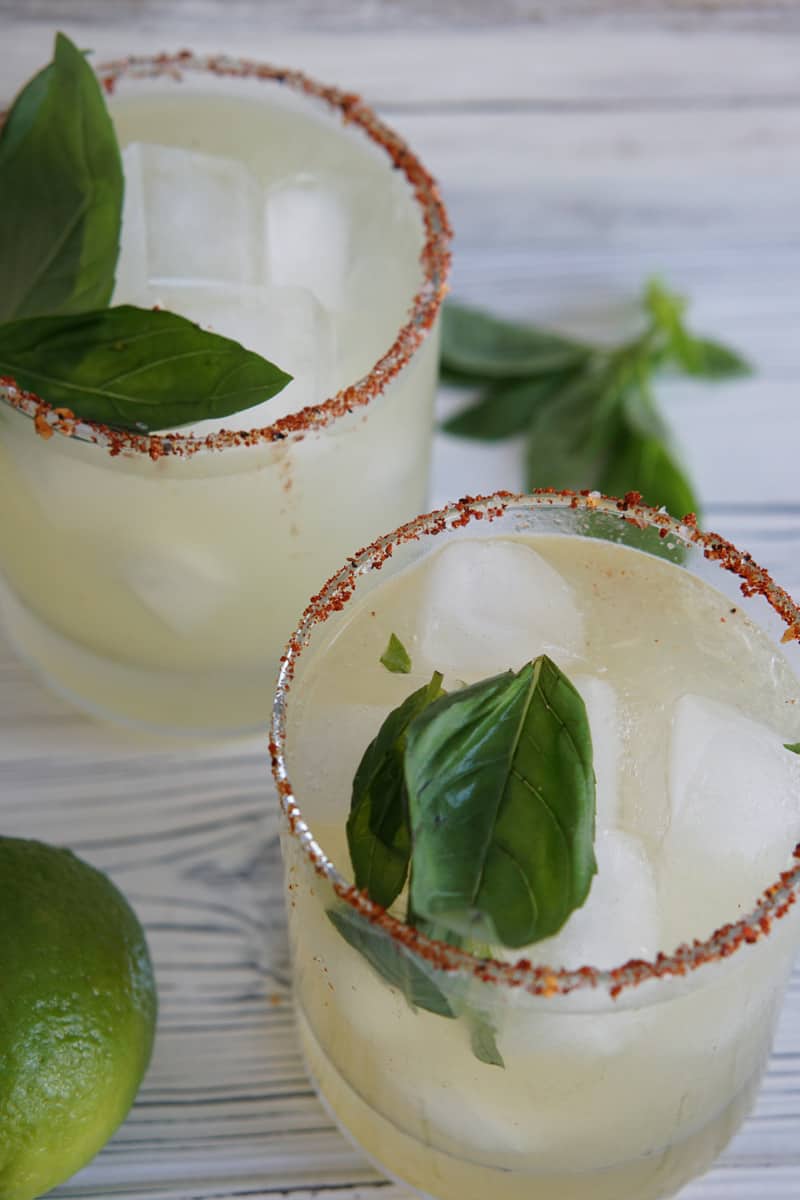 What is Mezcal and Where to Get It
Mezcal is a smoky liquor made from the juice of roasted agave plants. It's similar to tequila, but with a much smokier, earthier taste and aroma. The reason this cocktail is called a Oaxacan cocktail is because most mezcal is made in Oaxaca, Mexico.
It's recognized as an Appellation of Origin, much like Champagne or Cognac is in France. Only mezcal made in the specified regions in Mexica can technically be called Mezcal.
Over 30 species and varieties of agave plants are used to make mezcal. The plant has very large, thick leaves with points at the ends. When it is mature, it forms a "piña" or heart in the center from which juice is extracted and made into mezcal.
It takes between seven and fifteen years for the plant to mature, depending on the species and whether it is cultivated or wild, and it can take 25 kilos of agave plant to make just one liter of mezcal.
»Learn more about mezcal – how it's made, how it gets its rich smoky flavor, and what are the best brands to buy.
Our favorite brand of Mezcal to use for this cocktail is called QuiQuiRiQui. It runs at about $30-$40 a bottle. It's not too expensive (relatively) and it's great mixed into cocktails. Alipus, Del Maguey, and El Silencio are other brands that we really like.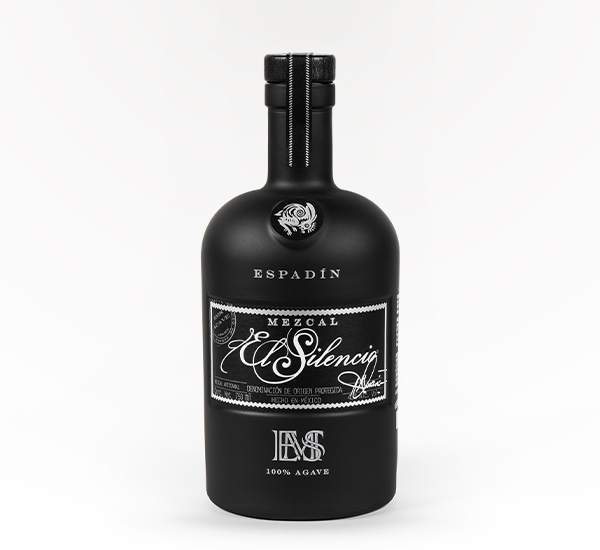 You'll probably want to try a few different brands so you can find one that you really like. There are brands that are more smoky than others, both in taste and smell. You can't really know what you like until you try.
» Have you heard about Saucey? Order online and they'll deliver your order with 2-hour or 2-day shipping in 20 major US cities. HUGE selection. No minimums and free delivery! Take $5 off your first order with code "SAS"!
How to Make an Oaxacan Mezcal Cocktail
This cocktail is super easy to make, but be prepared to have your world rocked by the flavor. The agave syrup helps to counteract the sourness of the lime and the smoky mezcal floats over it all.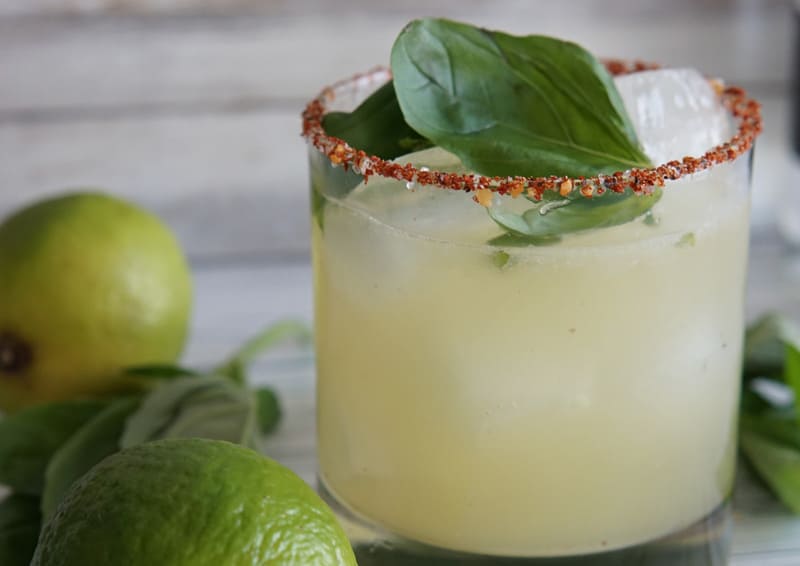 For this cocktail, you'll need a good Mezcal, but it doesn't have to be expensive, since we're blending it with other ingredients. We keep a sipping mezcal and a blending mezcal in our home bar, so it doesn't get too expensive to make these. So look for a $25-30 bottle, instead of a $60 bottle.
You'll also need:
Step One:
Add the basil leaves and lime wedges to a cocktail shaker. Muddle them well.
Step Two:
Add the ice, Mezcal, lime juice and agave and shake.
Step Three:
Salt the rim of an old fashioned glass. Fill it with ice and extra basil leaves.
Step Four:
Pour the cocktail over the ice in the glass. Enjoy.
Salt Rim
One of the ingredients that can change up the experience of this cocktail the most is the rim salt. A traditional Oaxacan Mezcal cocktail uses worm salt for the rim.
Yes, I did just say that. Sal de Gusano (Worm Salt). It's often served with a shot of Mezcal in Mexico, along with a slice of orange. According to the Foodrepublic.com article, "The Aztecs found these would-be pests to be delicious; they were said to hold curative properties, promoting strength and virility."
Before you get to grossed out, I promise you can't taste the worm. Ha. Whatever that means! It's really just a flavorful salt.
It's fairly difficult to find worm salt in the U.S., or anywhere outside of Mexico, for that matter. You can actually make it yourself (thanks for that Thrillist). Or if you're like us, we just prefer to substitute the worm salt with bacon salt, which is still smoky and flavorful, but can be bought on Amazon, and doesn't contain the word "worm".
Like this recipe? We'd love for you to share it on your Pinterest board! Click to follow our Pinterest boards so you can find all our recipes!
Instagram it! If you try this recipe please tag #AFoodLoversKitchen on Instagram or Twitter. We love to see your photos of our recipes! Also follow us on Instagram, Twitter and Facebook to keep up on what we're cooking up.
Oaxacan Mezcal & Basil Cocktail
This Oaxacan Mezcal Cocktail, with its smokiness and perfect balance of sweet and sour, will leave you craving more.
Print
Pin
Rate
Ingredients
3

lime wedges

5

basil leaves

2

ounces

Mezcal

1.5

ounces

lime juice

1.5

ounces

agave syrup
bacon salt

for the rim of the glass

Ice
Instructions
Add lime wedges and basil to the shaker. Muddle.

Add mezcal, lime juice, agave, and ice. Shake well.

Wet the rim of an old fashioned glass with a lime wedge and roll the rim in the bacon salt.

Add ice to the glass, then pour in the cocktail. Garnish with a lime wedge and basil leaves. Serve.
Notes
You can replace the bacon salt with another spicy or savory salt.
Nutrition
Calories:
290
kcal
|
Carbohydrates:
42
g
|
Protein:
1
g
|
Fat:
1
g
|
Saturated Fat:
1
g
|
Sodium:
4
mg
|
Potassium:
105
mg
|
Fiber:
2
g
|
Sugar:
31
g
|
Vitamin A:
106
IU
|
Vitamin C:
28
mg
|
Calcium:
18
mg
|
Iron:
1
mg
Other Mexican Food Recipes To Try
Click for Even More Mexican Favorites
🥧 If you're interested in more great recipes, I share all my favorite Instant Pot recipes over at A Pressure Cooker Kitchen, air fryer recipes at Air Fry Anytime, and cocktails and drinks at Savored Sips. Check it out today!
Pin it for later!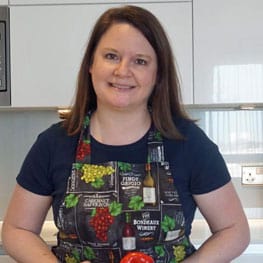 Laura is a home cook who loves making new recipes and finding new favorite things to eat, whether at home or abroad. She also runs a popular travel blog and spends a lot of her time traveling for food.