Try these easy summer salad recipes to add flavor and variety to your meal with little time spent in the kitchen. Pack them up for a picnic, barbecue or just settle onto the patio for a family dinner.
A great summer salad comes together easily and makes everyone ask for the recipe. We're eating salads like the ones we've featured below all summer long. Keeping the kitchen cool and everyone's happy!
This is a collection of easy summer salad ideas was put together with the help from fellow food bloggers. Click through to see the recipe.
▶ Looking for a main dish to pair these with? Check out this list of 18 Easy 30-Minute Summer Meals.
Corn & Black Bean Pasta Salad
This Corn & Black Bean Pasta Salad combines fusilli pasta with corn, black beans, bell pepper and cilantro for a Southwestern flair. Pair this recipe with these delicious Southwestern Egg Rolls.
Grilled Peach Salad with Burrata and Viniagrette
This salad is something I can't describe with words. You should just give it a try! Imagine grilled peaches and burrata, sweet and savory, perfect combo
Have some left over peaches? Mix up some Peach Mezcal Margaritas!
Watermelon, Arugula & Feta Salad
Serve this Watermelon, Arugula & Feta Salad at your next outdoor barbecue to keep things light and refreshing, in a low-carb way that everyone will love.
Crispy Panzanella Salad Recipe
Crispy panzanella salad is an easy and delicious idea for lunch. Serve it on a side with grilling dishes. Best Italian salad recipe to try this summer!
Grilled Melon Salad with Feta
This Melon Salad with Feta is such a tantalizing variety of textures and flavors. Refreshingly sweet and salty, crunchy and creamy, this salad is perfect for summer!
The Best Broccoli Salad Recipe
This Broccoli salad combines fresh broccoli, dried cranberries, sunflower seeds, and bacon bits in a creamy homemade dressing. This salad pairs really well with these Bourbon Bacon Chicken Skewers.
Easy Summer Rainbow Rolls
Light, refreshing, and packed with flavor. Rainbow Summer Rolls are perfect for a hot day. They are filled with crisp veggies and pairs with a spicy peanut dipping sauce.
Thai Peanut Zucchini Noodles
Thai Peanut Zucchini Noodles are zoodles sauteed with fresh, everyday vegetables and tossed in a delectable Thai peanut sauce. Zucchini pasta is an easy dinner recipe that can be served warm or chilled as a pasta salad for lunch.
Easy Summer Pasta Salad
This Easy Summer Pasta Salad Recipe is loaded with summer produce and an incredible parsley dressing with NO MAYO for a light and healthy plant based meal. Perfect for meal prep, pot-luck, picnics, lunch or dinner.
Grilled Avocado Stuffed with Quinoa Mango Salad
This Grilled California Avocado Stuffed with Quinoa Mango Salad is a fun summer side dish or main that is bursting with flavor and texture. The warm, creamy grilled avocado offers mouthwatering flavor and a perfectly charred finish that pairs well with the refreshing and zesty quinoa mango salad.
Summer Corn, Tomato and Tortellini Pasta Salad
A summery pasta salad filled with cheese tortellini, corn, tomatoes, zucchini, and basil topped with a fresh lemon vinaigrette. Serve chilled or at room temperature.
Beetroot, Avocado and Edamame Salad
Gorgeous and nutritious, this beetroot, avocado and edamame salad is a must-have recipe for lighter dinners or a delicious lunch. It's vegetarian-friendly and gluten-free but don't let those leafy greens fool you – it's actually quite satiating.
Orzo Garden Pasta Salad
Orzo Pasta Garden Salad is a colorful and vibrant summer dish that not only makes you feel full but also tastes refreshing. It is made with fresh cherry tomatoes, boiled chickpeas, red onion, bell pepper, spinach, and cucumber.
Zucchini, Courgette Pea and Feta Salad
A light bright summer salad that's so easy to make! Zingy and salty feta pairs with fresh courgettes (zucchini) and crunchy pistachios!
Veggie Pasta Salad with Balsamic Dressing
An easy veggie pasta salad recipe flavored with a delicious balsamic dressing that uses minimum oil! 20 minutes and a few simple ingredients are all you need to enjoy this great summer salad.
Conclusion
These easy summer salads don't use a lot of ingredients or take a long time to prepare. However, they do taste great and free you up to enjoy the summer. Take these for an outdoor picnic or barbecue or just take the night off from cooking.
Don't forget these summer staples to complete your picnic or barbecue:
Like this recipe? We'd love for you to share it on your Pinterest board! Click to follow our Pinterest boards so you can find all our recipes!
Instagram it! If you try this recipe please tag #AFoodLoversKitchen on Instagram or Twitter. We love to see your photos of our recipes! Also follow us on Instagram, Twitter and Facebook to keep up on what we're cooking up.
Pin it for later!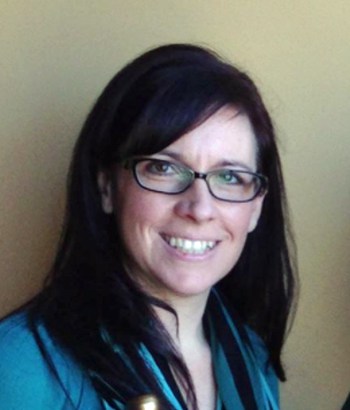 Hi! I'm Angela and I joined the team in 2020. I love to try new foods and recipes and look forward to passing them along to you. I live in a small town in Oregon with my two adult children who enjoy experimenting with food as well.