These air fryer cinnamon rolls are easier to make than in the oven and totally delicious! The fluffy dough and crispy exterior make this recipe a total hit.
»Looking for more recipes? Check out these 26 Air Fryer Breakfast Recipes or Pumpkin Shaped Cinnamon Rolls.
If you've ever wondered if you could make cinnamon rolls in the air fryer – well, you can! We make both store-bought cinnamon rolls and our own recipe in the air fryer.
The best part about this recipe is that it cooks very quickly in the air fryer and you don't have to turn on the oven for an extended period of time. You can also cook just one or two cinnamon rolls at a time, so you don't have a more than you need.
Of course, if you don't have an air fryer (you should get one!), you can also cook them in the oven. I'll give instructions for this too, below. It's great for making other types of breakfast like these air fryer egg bites too!
Why Use an Air Fryer
An air fryer is an incredibly easy way to cook just about anything. You place the food in a fryer-style basket and hot air rapidly circulates all around the food, making the food crisp – much like deep-frying, but without the oil. You can cook anything you'd make in the oven.
Using Store-Bought Cinnamon Rolls
It's incredibly easy to make store-bought cinnamon rolls in the air fryer.
They are a great option when you are in a hurry or just don't want ot make your own dough. They turn out great and cook a whole lot faster than in the oven. But I do encourage you to try making your own dough, too. We give the instructions below. The brands we use most often are Grands cinnamon rolls in a tube, and Rhodes Cinnamon Rolls in a bag.
A tube of cinnamon rolls usually contains 5 big cinnamon rolls. Depending on the size of your air fryer, you usually can't make more than 3 at a time in the air fryer. They need space to expand.
Cut a piece of parchment paper so that it fits inside the air fryer. This prevents the cinnamon rolls from sticking to the tray.
Set three cinnamon rolls on the paper and cook at 350 degrees F for 4-6 minutes. Flip them over and cook for another 4 minutes. If you want them to turn out crispier, remove the parchment paper when you flip them over.
For smaller cinnamon rolls, you can reduce the cook time to 3 minutes per side.
How to Make Your Own Cinnamon Rolls
I recommend using a stand mixer with the dough hook for this, because it requires a lot of mixing.
In the bowl of your stand mixer, combine the warm water, 1/2 cup of sugar, oil and yeast. Yes, it's a lot of yeast. It makes the dough very active, so it doesn't take long for them to rise.
Let it sit for fifteen minutes until it's frothy. This is how you know the yeast is active.
Add in the salt, eggs, and flour. Mix for ten minutes on a low speed. Yes, it's a lot of flour, and that's a lot of mixing, but it's worth it. After mixing, let it sit for ten minutes.
Now you roll out the dough. I usually just roll out dough on my countertop. You can use a silicon mat or a large cutting board.
Flour the surface. Turn the dough out on the surface. With a rolling pin, begin to shape the dough into a large rectangle, about 1/4 inch thick.
Spread the melted butter over the surface of the rectangle.
Mix together the remaining 1 cup of sugar and the cinnamon in a bowl. Then sprinkle the mixture evenly over the dough.
Roll the dough lengthwise into a long tube shape.
Cut the roll into twelve pieces. Let them rise for a bit on the counter.
It doesn't take much time to rise. Maybe 15 minutes at most. Just watch out that it doesn't rise too much while you're making other batches in the air fryer.
If the rolls overrise, they can deflate, so don't allow them to rise too long on the counter. They can be kept in the refrigerator until ready to bake.
Cook Cinnamon Rolls in the Air Fryer
The easiest way to cook cinnamon rolls in the air fryer is on squares of parchment paper, so the dough doesn't stick. I put 3-4 rolls on each square because that is what would fit in my machine.
Since you can only cook about 3-4 at a time, you have to bake them in batches.
Cook the cinnamon rolls in the air fryer at 350 degrees F for 6 minutes. Take the parchment paper and cinnamon rolls out of the air fryer. Flip the cinnamon rolls over and put them back into the air fryer without the parchment paper. Cook for 6 more minutes.
Cooking times vary between machines, so you may need to adjust the second cooking time by a minute or two. They should come out crispy on the outside and soft on the inside.
Cook Cinnamon Rolls in the Oven
If you don't have an Air Fryer, that's okay! You can still cook these cinnamon rolls in the oven.
Place the cinnamon rolls into an oven-safe baking dish. I recommend a 9″x13″ pan. Place them in four rows of three, spaced out.
Bake in the oven at 350 degrees F for 20-25 minutes. They are done when they're golden on top and spring back to the touch.
How to Make Cinnamon Roll Frosting
To make the cinnamon roll frosting, combine the softened butter, vanilla and confectioners' sugar in a mixing bowl. Beat until the frosting is smooth. This leads to a pretty thick frosting.
If you'd like it to be more like a glaze, you can add a teaspoon of milk at a time until you reach the desired consistency.
When the cinnamon rolls come out of the air fryer, you can spread the frosting on and allow it to melt over the roll. It's the perfect combination. For something slightly different try this cream cheese frosting.
Like it, Love it, Want Some More of It? Subscribe to our newsletter and follow us on Pinterest, Instagram and Facebook. We really love it when you save our recipes to Pinterest 😊
Air Fryer Cinnamon Rolls
These air fryer cinnamon rolls are super easy and totally delicious. Make them with store-bought or homemade cinnamon rolls.
Print
Pin
Rate
Ingredients
1 3/4

cups

warm water

1 1/2

cups

sugar

divided

1/4

cup

oil

2

tablespoons

yeast, approx 3 packets

1/2

tablespoon

salt

2

eggs

5

cups

flour

1/2

cup

butter

softened

1

tablespoons

cinnamon
For the Frosting
1/2

cup

butter

softened

2

teaspoons

vanilla

4

cups

powdered sugar

milk

for desired consistency
Instructions
Mix the water, 1/2 cup of the sugar, oil, and yeast together in the bowl of a stand mixer and rest for 15 minutes for the yeast to bloom.

Add salt, eggs and flour. Mix for 10 minutes using the dough hook. The dough will still be a bit wet. Rest for 10 minutes.

Turn out dough onto a floured work surface. Roll dough into a rectangle, about 1/4" thick. Spread softened butter out to the edges of the dough.

Mix together the remaining cup of sugar and the cinnamon in a bowl. Sprinkle it evenly over the top of the dough.

Roll lengthwise into a tube and cut into 12 pieces.

To make the frosting, mix the softened butter, vanilla and confectioner's sugar in a mixing bowl until smooth.
For Air Fryer Cooking
Cut squares of parchment paper to fit inside your air fryer. Place 3-4 cinnamon rolls on each square and allow to rise.

Cook one batch at a time. Place the parchment paper in the bottom of the air fryer with the cinnamon rolls on top. Cook at 350 degrees F for 6 minutes. Flip the rolls over. Remove the parchment paper and cook for 6 more minutes.
For Oven Baking
Place the cinnamon rolls in 4 rows of 3 in a 9"x13" baking dish. Cook on 350 degrees F for 20-25 minutes, until golden on top.

Allow cinnamon rolls to cool on wire rack while cooking the next batch. Top with frosting and enjoy.
Notes
The yeast is equivalent to about 3 packets, if you're using a packet instead of loose yeast.
You can mix this by hand, but it takes quite a while. Using a stand mixer with the dough hook is advised.
The dough will continue to rise while it is waiting to go into the air fryer.  I recommend putting the last few batches in the refrigerator while they wait their turn to cook. They might overrise and become flat. 
If you don't wish to cook these all at once, or right away, you can place them in the refrigerator after you've rolled them (before they rise), and take them out whenever you're ready to use them. They can also be kept in the freezer. Leave enough time to thaw and rise before cooking.
Nutrition
Serving:
1
roll
|
Calories:
700
kcal
|
Carbohydrates:
122
g
|
Protein:
7
g
|
Fat:
21
g
|
Saturated Fat:
10
g
|
Cholesterol:
68
mg
|
Sodium:
439
mg
|
Potassium:
72
mg
|
Fiber:
2
g
|
Sugar:
81
g
|
Vitamin A:
512
IU
|
Calcium:
23
mg
|
Iron:
3
mg
Other Homemade Bread Recipes To Try
Click for Even More Homemade Bread Recipes
Pin it for later!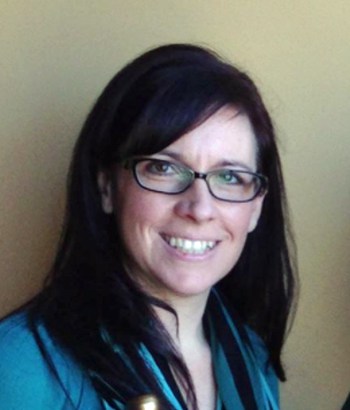 Angela's passion for discovering and experimenting with new flavors and recipes is at the heart of her culinary philosophy. Residing in a quaint Oregon town, she finds joy and inspiration in her kitchen. Angela has a lot of expertise in cooking and she eagerly shares her discoveries and unique creations with you.