This article has links to products that we may make commission from.
Potatoes are the perfect side dish for any meal because of the myriad ways you can cook them. It would be a shame to stick with just a few easy preparations when there's so much variety to make!
Here are 23 potato side dishes you can make for dinner tonight to mix things up!
These recipes were curated from our site and other great food bloggers. Click on the link below the description to see the full recipe.
Oven Baked Crispy Smashed Potatoes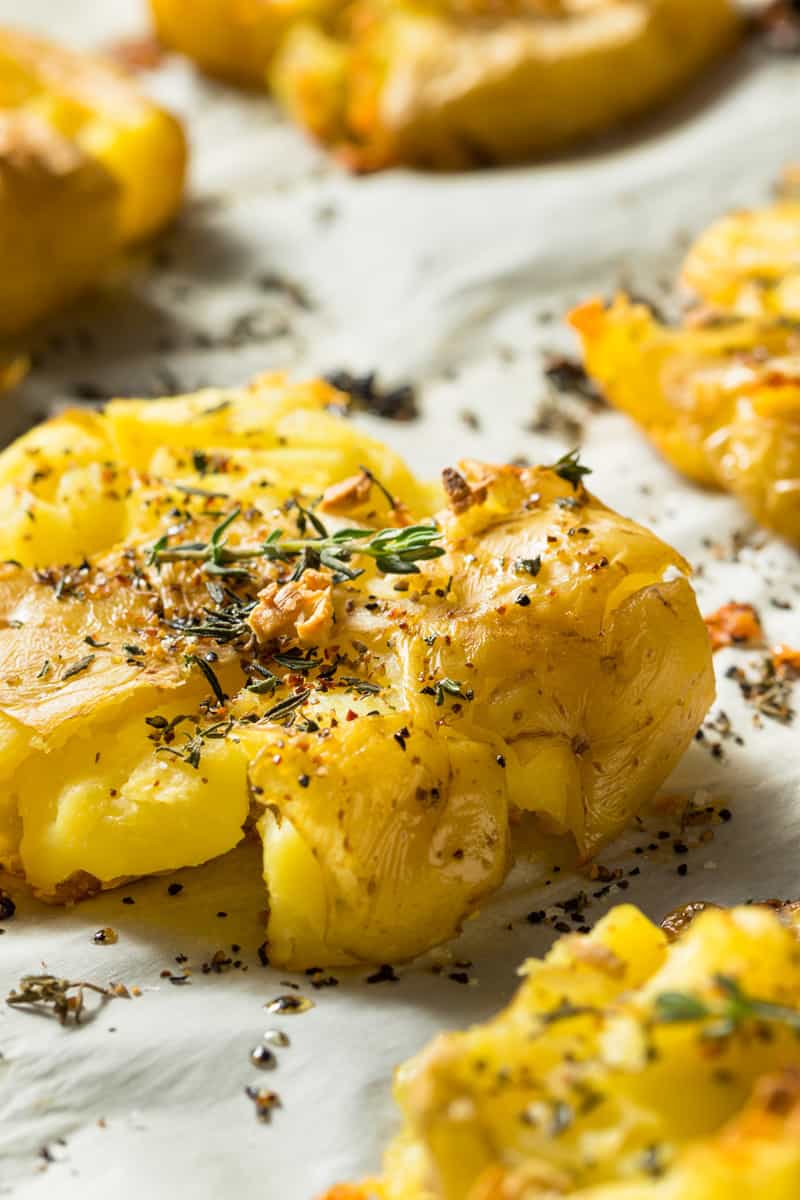 These Crispy Smashed Potatoes are topped with butter and rosemary, then baked in the oven until perfectly crispy. They make a great side dish for breakfast or dinner.
Easy Twice Baked Potatoes
Baked potatoes are a great side dish for any main dish protein, but why not go a step further and dress up those bad boys! Twice-baked potatoes are even better, with butter, cheese, and bacon baked right in.
Duck Fat Potatoes
Duck Fat Crispy Leaf Potatoes with fresh Rosemary – A new way of serving potatoes! Full of flavor, a new take on roasted duck fat potatoes. Perfect for a holiday feast!
Cheesy Ranch Potatoes
Baked Ranch potatoes in a cheesy creamy sauce is a delicious side dish made with 5 ingredients and in just 30 minutes.
Oven Baked French Fries
These Oven Baked French Fries are still delicious without the oil. Easy step by step instructions to homemade baked fries!
Crispy Herbed Hasselback Potatoes
Crispy Herbed Hasselback Potatoes are crispy delicious and baked to golden perfection. They make an impressive side dish for dinner parties or a fun upgrade on baked potatoes for family dinners.
Irish Mashed Potatoes & Kale (Colcannon)
These veggie-loaded mashed potatoes are a tradition in Ireland, where the dish is called Colcannon. The mashed potatoes are combined with kale for a potato dish packed with flavor!
Potato Chips Curry
Potato Chips Curry (aka Bateta Chips nu Saak) is a Gujarati vegan potato curry that can be ready in under 15 minutes. These very lightly crisped dry potatoes are light golden brown outside and irresistibly tender inside. They're dressed in a delicious curry sauce.
Spicy Bombay Potatoes
Baby Potatoes cooked with aromatic spices, as a one-pot dish, are perfect to serve as an appetizer or a side dish. These delicious and easy Bombay Potatoes take just 20 minutes to make in the Instant Pot or on stovetop. Vegan & Gluten-free.
Crispy Honey Chilli Potatoes
Crispy Honey Chilli Potatoes are irresistibly delicious, addictive sweet and spicy appetizer where the crispy golden potatoes are glazed with fresh honey chilli sauce or honey sriracha sauce.
Mashed Potato Patties
These delicious, savory Mashed Potato Patties are crispy on the outside and soft and creamy on the inside.
Cheesy Hasselback Potatoes
Cheesy Hasselback potatoes with bacon are the ultimate carbohydrate based party snack. These cheesy bites are so easy to make, yet turn out incredibly tasty and pretty much irresistible.
Bacon Ranch Crispy Smashed Potatoes
These easy crispy smashed potatoes topped with ranch dressing and bacon will be the star of your dinner!
Smothered Potatoes
Thinly sliced potatoes are baked to perfection in a blanket of mushrooms, green onions, green peppers and cheddar cheese. Serve as a side dish or appetizer.
Funeral Potatoes
Funeral Potatoes are an easy, cheesy potato side dish. This cheesy potato casserole is great make-ahead side dish recipe.
Salt Potatoes
Salt Potatoes are a staple recipe in upstate New York. These creamy, buttery, bite sized potatoes are simple to make and delicious, especially drizzled with melted butter.
Smashed Greek Potatoes with Rosemary
Make these quick smashed Greek potatoes with feta and rosemary whenever you need a delicious side dish in a hurry… or add some protein and turn it into a main.
Chanterelles & Potatoes
This chanterelle recipe is easy as well as delicious, chanterelle wild mushroom with potatoes is a perfect dish to serve as a side or as a main vegan meal.
Maple Pecan Roasted Sweet Potatoes
These tasty Maple Pecan Roasted Sweet Potato Quarters have a delicious sweet, caramelized taste with a little crunch of pecan to make for the perfect side for a fall or winter meal!
Fondant Potatoes
Soft, fluffy fondant potatoes with a crisp top and a crunchy, slightly chewy base, packed with flavour from the stock, butter and garlic.
Lebanese Potato Salad
If you love potato salad then you are going to love this authentic Lebanese potato salad. It's super fresh containing the right combination of flavours.
Melting Potatoes
Melting potatoes are best ever melt-in-your-mouth, super delicious potato recipe! These oven roasted melting potatoes are wonderfully caramelized on the outside, delicate and creamy inside.
Hatch Green Chile Mashed Potatoes
Hatch Green Chile Mashed Potatoes are creamy mashed potatoes loaded with cheese, garlic, and Hatch green chile, then TOPPED with an olive, onion, and Hatch green chile tapenade.
Conclusion
There are so many great potato side dishes that it's a shame when we stick with our one or two recipes and don't branch out. I hope you've found some great new recipes in this post and have tried a few.
Like this recipe? We'd love for you to share it on your Pinterest board! Click to follow our Pinterest boards so you can find all our recipes!
Instagram it! If you try this recipe please tag #AFoodLoversKitchen on Instagram or Twitter. We love to see your photos of our recipes! Also follow us on Instagram, Twitter and Facebook to keep up on what we're cooking up.
Like this post? Pin it for later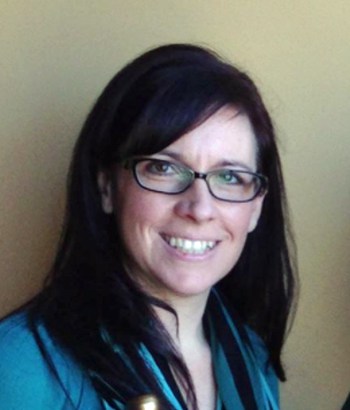 Hi! I'm Angela and I joined the team in 2020. I love to try new foods and recipes and look forward to passing them along to you. I live in a small town in Oregon with my two adult children who enjoy experimenting with food as well.