Potatoes are the universally loved ingredient. They're cheap and filling and can be turned into hundreds of different recipes. If you're looking for a delicious dish using potatoes, we've collected a few that we know you're going to love.
Whether you cook these dishes in the oven, the air fryer, or the Instant Pot, you'll find that they turn out great.
These recipes were curated from our fellow food bloggers. To see the full recipe, just click through on the link under the photo.
Pulled Pork Gnocchi
This Pulled Pork Gnocchi features tender pulled pork and potato gnocchi in a butter sauce with sage and pine nuts.
Easy Meatballs & Mashed Potatoes
This Meatballs & Mashed Potatoes meal is straight up comfort food. The rich gravy brings it all together for one satisfying meal.
Creamy Chicken & Potato Pasta
This Creamy Chicken & Potato Pasta combines chicken thigh meat, crispy potatoes and sliced mushrooms in a cream sauce with bowtie pasta.
Taco Stuffed Potatoes
Change up Taco Tuesday with Taco Stuffed Potatoes, a twist on the traditional taco. Tender fluffy potatoes are topped with a saucy ground beef mixture, your favorite taco toppings and a surprise crunch of corn chips!
Italian Potato Pizza
Why not serve your potatoes on a pizza? That's right, one of Italy's favorite pizzas is topped with potatoes and it's fantastic!
Potato Tacos
These potato tacos are made with roasted potatoes, Pepper Jack cheese, and a spicy yogurt sauce. They're perfect for a weeknight dinner or to serve a crowd!
Loaded Hash Brown Casserole
These potato tacos are made with roasted potatoes, Pepper Jack cheese, and a spicy yogurt sauce. They're perfect for a weeknight dinner or to serve a crowd!
Apple & Bacon Stuffed Sweet Potato with Pomegranate
These deliciously sweet and salty Apple and Bacon Stuffed Sweet Potatoes with Pomegranate are the ultimate comfort food. Simple to make baked sweet potatoes are overstuffed with shredded apple, cinnamon and crispy bacon then topped with a bright red pop of pomegranate arils and more bacon.
Vietnamese Beef & Potato Stir Fry
This Beef & Potato Stir-fry is delicious, flavorful and filling. Add this quick and easy stir-fry to your family dinner rotation.
Granny's Bangers & Mash
Bangers and Mash with is sausage in a savory brown gravy over mashed potatoes. My Granny's traditional recipe with my twists making an amazing dish.
Authentic Spanish Ropa Vieja with Garbanzos
This Spanish ropa vieja with garbanzos is an authentic dish straight from the Canary Islands. Different from its Cuban counterpart, it's made with chickpeas, potatoes, and shredded meat for a classic taste of the Canaries.
Twice Baked Potato Bake
This crowd-pleasing loaded Twice Baked Potato Bake transforms the humble potato into the perfect vessel for carrying crispy bacon, gooey cheese, fresh green onions, and, if you desire, tangy sour cream. All the deliciousness of twice baked potatoes without the work!
Creamy Irish Potato Soup
Creamy Potato Soup: A simple yet flavorful and really satisfying potato soup is just the ticket for a lunch or light dinner.
Homemade Potato Ricotta Gnocchi with Lemon & Peas
Easy Homemade Potato Ricotta Gnocchi with Lemon & Peas. Bright, fresh, and layered with 'soft as a cloud' gnocchi, this potato recipe is fabulous as a quick meal or planned dinner party dish!
Cheeseburger Stuffed Twice Baked Potatoes
A delicious way to prepare a twice baked potato that is filled with lean ground beef and loaded with vegetables making this a healthy lower carb meal.
Irish Potato Pancakes
Perfect breakfast idea with leftover mashed potatoes that every family member will love! Easy recipe with simple ingredients.
Spicy Potato Curry
Spicy Potato Curry (Aloo Curry) is made with tender chunks of potato and tomatoes cooked in a rich and creamy, spicy coconut curry sauce.
Spanish Omelette – Tortilla de Patata
Tortilla de Patata or Spanish Omelette is one of the most well-known dishes in Spain. Served in many restaurant and bars, especially tapas bars, is a delicious national dish that most people love and will miss when they leave Spain.
Perfect Pizza Potatoes
Hands down, the best gluten-free pizza alternative out there. Never feel like you're missing out again!
CONCLUSION
These recipes make finding a new potato dish to try easy and quick. I hope you enjoyed them. If you've tried one of these recipes, share your thoughts in the comments.
Like this recipe? We'd love for you to share it on your Pinterest board! Click to follow our Pinterest boards so you can find all our recipes!
Instagram it! If you try this recipe please tag #AFoodLoversKitchen on Instagram or Twitter. We love to see your photos of our recipes! Also follow us on Instagram, Twitter and Facebook to keep up on what we're cooking up.
🥧 If you're interested in more great recipes, I share all my favorite Instant Pot recipes over at A Pressure Cooker Kitchen, air fryer recipes at Air Fry Anytime, and cocktails and drinks at Savored Sips. Check it out today!
Pin it for later!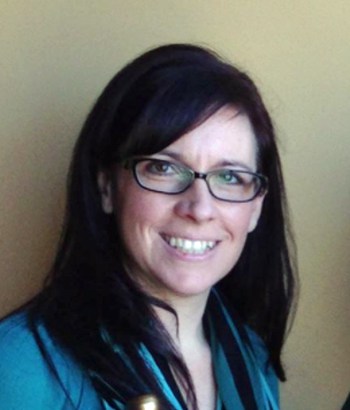 Hi! I'm Angela and I joined the team in 2020. I love to try new foods and recipes and look forward to passing them along to you. I live in a small town in Oregon with my two adult children who enjoy experimenting with food as well.