In addition to being a key ingredient in sauces, spreads, soups, and desserts, cream cheese is also used as a soft, spreadable cheese for bagels, crackers, and sandwiches. Nevertheless, it is relatively high in fat and calories since it is made from milk and cream.
Avoiding dairy or reducing your calorie intake may be a great idea if you're trying to lose weight. However, what would you do if you were running low on cream cheese or can't eat it because of the dairy?
» You might like the Substitutions for Tapioca Flour.
There are a number of great alternatives to substitute for cream cheese. Some also have diary, but a slightly different taste or texture. Some are dairy free alternatives. Below you will find 11 easy substitutes for cream cheese.
You might also be interested in what to substitute for cilantro in your food.
Good Substitutes for Cream Cheese
#1 Neufchatel
Cheese from Neufchâtel, France, is one of the closest substitutes for cream cheese in both flavor and texture. It is spreadable and mild in flavor. It has fewer fats and calories than cream cheese but still contains a lot of calcium, phosphorus, and protein.
Cream cheese is made with 33% milk fat, while Neufchatel is just 23% milk fat, in addition to having a slightly higher moisture content. However, it makes an near perfect substitution.
#2 Mascarpone
While Neufchatel has less milk fat than cream cheese, mascarpone has more, containing 60-75% milk fat. It's made with cream rather than milk and is a high-fat variety of cream cheese. Its rich, velvety texture and higher fat and calorie content make it an ideal filling, spread, frosting, or dessert ingredient.
#3 Cottage Cheese
Cottage cheese has a lower fat content and a chunkier texture, but also many similarities to cream cheese. Adding a bit of lemon juice to cottage cheese and whipping it can make the texture smoother. Some cottage cheeses also have a bit more sour taste than cream cheese.
#4 Greek Yogurt
The taste of Greek yogurt is similar to that of cream cheese. It adds a great taste to your favorite dishes, along with calcium, vitamin B12, and protein. The main difference is the thickness. Greek yogurt, although thicker than regular yogurt, is waterier than cream cheese.
Make dips, spreads, frostings, and baked goods with Greek yogurt in place of cream cheese. First, strain Greek yogurt overnight and then use cheesecloth to thicken cream cheese, matching its consistency and texture with common cream cheese.
#5 Ricotta
Ricotta is famous for its tangy, sweet taste and soft textures. However, the protein, calcium, vitamin B12, and riboflavin in cream cheese are all good sources of nutrition found in ricotta cheese. That's why it's considered one of the best substitute for cream cheese. Learn how to make your own homemade ricotta.
#5 Hummus
Even though hummus isn't the same as cream cheese and can't be used in sweet items like frosting or cheesecake, it works well as a spread. This dairy-free, vegan food is also an excellent source of protein, fiber, copper, manganese, folate, and other micronutrients.
If you're looking for a good dairy-free alternative spread for bagels and crackers, hummus is your go-to. Hummus and variations can also be made with other things besides chickpeas, like beets and eggplant, so it's very versatile. Learn how to make hummus.
#6 Kefir With Chia Seeds
Adding kefir grains – a cluster of lactic acid bacteria and yeast – to milk results in a sour, fermented beverage. In addition to its impressive protein, calcium, and phosphorus content, kefir is chock full of probiotics beneficial bacteria that may support gut health.
#8 Silken Tofu
Silken tofu can be a fantastic vegan substitute for cream cheese in specific recipes, but you may have to experiment with spices and seasonings to get the right flavor. Tofu is not only incredibly nutritious with protein, manganese, selenium, calcium, and manganese but also vegan. Vegan cheesecakes and bagel spreads are often made with them because of their creamy texture.
#9 Cashew Cheese
Whether you follow a dairy-free diet or are simply looking for a tasty way to increase the nutritional value of your meals, cashew cheese is an excellent cream cheese substitute. With substantial fiber and protein per serving, cashew cheese is typically made from cashews, nutritional yeast, herbs, and spices.
#10 Sour Cream
Lactic acid bacteria are added to the cream to make sour cream. It produces a thick, tangy product that can substitute for cream cheese in many recipes. Since sour cream has fewer calories than cream cheese, it may also be a low-calorie addition to your favorite dishes.
#11 Quark
Quark cheese is prevalent in many parts of Europe as a creamy, spreadable cheese. Besides having a creamy texture and mild taste similar to cream cheese, it's also very nutritious, with a hearty dose of protein and calcium in every serving.
Frequently Asked Questions
Is It Possible To Substitute Heavy Cream For Cream Cheese?
You can substitute a cup of heavy cream with an equal amount of cream cheese and milk. Simply mix half a cup of cottage cheese with half a cup of milk until all lumps are gone. You can also use plain cottage cheese with some water to create the emulsion, but milk will help create a creamy consistency.
Does Heavy Cream Or Cream Cheese Have A Healthier Fat Content?
Cream cheese and heavy cream contain high saturated fat, calcium, and Vitamin A. However, heavy cream contains significantly more Vitamin D than cream cheese.
What Is The Purpose Of Heavy Cream?
Pies and cakes can be decorated with heavy cream, or sauces and ganaches can be thickened with it. You can also use heavy cream to make soups and ice cream. The fat content of whipping cream is lower than that of heavy cream, and it contains about 30 to 36 percent milkfat.
Conclusion
The versatile cream cheese is a tasty spread used in several dishes. Nonetheless, there are plenty of substitutes that you can use if you want to cut calories or avoid dairy products. To find out what works best for you, try experimenting with some of the ingredients above.
Like this recipe? We'd love for you to share it on your Pinterest board! Click to follow our Pinterest boards so you can find all our recipes!
Instagram it! If you try this recipe please tag #AFoodLoversKitchen on Instagram or Twitter. We love to see your photos of our recipes! Also follow us on Instagram, Twitter and Facebook to keep up on what we're cooking up.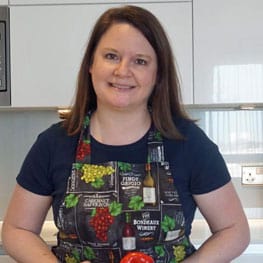 Laura is a home cook who loves making new recipes and finding new favorite things to eat, whether at home or abroad. She also runs a popular travel blog and spends a lot of her time traveling for food.