Are you looking for an applesauce substitute for baking? Applesauce is typically used in baking to replace fats, such as butter or oil. It's also used to add some fruity sweetness to baked treats.
From its rumored history of being used to preserve fruit during winter to its use as a potato pancake topping, applesauce is a versatile and nutritious food. These delicious applesauce substitutes will suit your baking needs. All it takes is a little tweaking to get the desired taste and texture.
» Also have a look at Substitutes for Tapioca Flour and How Long Do Bananas Last? Extending Shelf-Life & More.
There are a variety of excellent substitutes for applesauce. Some are fruit or vegetables, while others are dairy products. Some are even dairy-free, perfect for those with vegan dietary requirements.
Applesauce Substitutes To Use In Baking
Take a look at these applesauce baking substitutes to find the perfect alternative for use in your baked goods.
1. Pureed Apples
Pureed apples are simply homemade apple sauce. Unlike store-bought applesauce, you can adjust the flavor and sugar level by selecting your own varieties of apples to use. Choose from sugary sweet Fuji apples or sharp and tart Granny Smith apples. It's naturally sweet and requires no additional ingredients.
You can use homemade apple sauce in a 1:1 ratio for regular applesauce in your recipes. This is the best way to avoid preservatives and sweeteners often added to store-bought apple sauce.
2. Mashed Bananas
Bananas are sweet, creamy, and packed with potassium—making them an excellent replacement for apple sauce in baked goods. They add a similar amount of sweetness.
Ensure you use somewhat overripe bananas, which have a similar applesauce consistency when mashed and are gooey enough to incorporate into the dish. Underripe bananas don't work the same way.
3. Pureed Fruit
Other pureed fruits can be used as a sweet substitute for applesauce. Because some of them are slightly different in consistency to applesauce, when pureed, consider adding water (or using less fruit) to achieve your desired consistency.
Asian pears are more similar to apples than any other fruit, so they'll require less tweaking than, say, peaches. However, you can use just about any fruit puree as a replacement. Just be aware of the flavor you'll be adding to make sure it doesn't throw off the final product.
4. Mashed Sweet Potatoes
While other vegetables are suitable for subbing in as applesauce, they lack the sweetness we all love in baked goods. That's where sweet potatoes come in.
This applesauce alternative, however, isn't all taste and no substance—their starch content helps bind baking ingredients together.
Mash up baked sweet potatoes with a fork until they're pureed. Use ¾ mashed sweet potatoes and ¼ water together to achieve a similar consistency to applesauce.
5. Pureed Pumpkins
Although similar in consistency, pureed pumpkins are less sweet than applesauce. To achieve your desired level of sweetness, add some cinnamon or sugar. Pumpkin pie filling, however, cannot be used in place of pumpkin puree in baking, as it has a completely different taste profile than that of pureed pumpkins.
Note: Pumpkins retain a lot of moisture, so watch your oven to ensure your baking substitute for applesauce doesn't leave your food underbaked.
6. Pureed Vegetables
Beetroot, kale, and carrots, are examples of vegetables that can be pureed and used as replacements for applesauce. Bear in mind that beets and kale can significantly affect the color of your baked treats as they have strong, dark, pigments.
You'll also have to consider adding sugar or cinnamon to sweeten the flavors.
7. Plain Yogurt
Thanks to its mild flavor and thick, creamy texture, plain yogurt is a common alternative to applesauce in baking. Substitute ¾ of plain yogurt to one cup of applesauce. Fold the yogurt with the dry ingredients to ensure it doesn't separate from them.
8. Peanut Butter
This protein powerhouse can be used as a 1:1 sub for applesauce. While dense, peanut butter will lend a rich and indulgent touch and taste to your baking.
The two main considerations you should give to peanut butter before using it as a replacement is whether additional liquid would need to be added. Apple sauce is much looser than peanut butter. Not adding additional water might make a cake or muffin quite dry and dense.
Also consider the flavor you're adding when using peanut butter. It can be a very overpowering flavor and aroma. Some foods, like a fruit cake or muffins, might not benefit from this powerful addition.
9. Coconut Products
Coconut oil and milk are commonly used in curries and baking, thanks to their respective nutty and creamy profiles.
Substitute melted coconut oil in a 1:1 ratio instead of applesauce. Coconut milk can be a bit thick, so consider adding some melted coconut oil to thin it out before adding it to your baking.
Tip: You may want to add a bit of apple cider vinegar for more of an apple taste.
10. Silken Tofu
This vegan and high-protein ingredient can easily replace applesauce. Because silken tofu is dense, it is ideally suited for baking dense foods such as cakes or bread. It can be used in a 1:1 ratio to substitute apple sauce. Just be sure to blend it well before adding.
FAQs
What Is the Best Applesauce Substitute?
Pears are the best substitute for applesauce in baking as they share a similar consistency. Be sure to use only ripe pears, however, as they will blend easier and create the same sweetness and consistency.
Is There a Vegetarian or Vegan Applesauce Substitute for Baking?
Yes, fruits and vegetables are both vegan and vegetarian. Silken tofu and coconut products are a good vegan alternative.
What Is The Most Common Substitute for Applesauce in Recipes?
Pureed apples are the most common replacement. Since the main objection to using store-bought apple sauce are the additives, preservatives, and extra sugar that might be added, it's very appealing to be able to make your own apple puree and avoid all of those things.
Conclusion
Applesauce is a delightful condiment that may be used in baking or eaten over many different dishes including fresh hot toast or bagels. It imparts a distinctly sweet and tangy flavor to meals that would otherwise be muted when baked.
If you don't have any on hand, you can replace it with one of the substitutes for applesauce we've listed above to suit your baking needs.
Like this recipe? We'd love for you to share it on your Pinterest board! Click to follow our Pinterest boards so you can find all our recipes!
Instagram it! If you try this recipe please tag #AFoodLoversKitchen on Instagram or Twitter. We love to see your photos of our recipes! Also follow us on Instagram, Twitter and Facebook to keep up on what we're cooking up.
🥧 If you're interested in more great recipes, I share all my favorite Instant Pot recipes over at A Pressure Cooker Kitchen, air fryer recipes at Air Fry Anytime, and cocktails and drinks at Savored Sips. Check it out today!
Pin it for later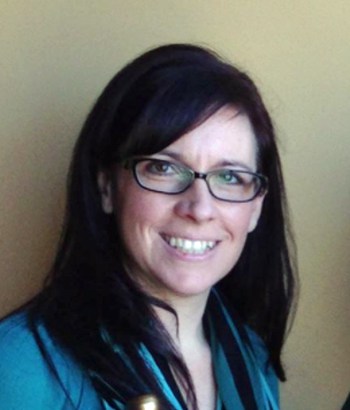 Hi! I'm Angela and I joined the team in 2020. I love to try new foods and recipes and look forward to passing them along to you. I live in a small town in Oregon with my two adult children who enjoy experimenting with food as well.