Every Halloween, we're looking for some new fun way to display the food at our party. It's the one time each year that we get excited to carve pumpkins, create fun food displays, and get creative with the ghosts and ghouls.
This list contains some of our favorite Halloween finger foods, from easy veggies to delicious desserts. Choose your favorite or make them all! Your guests will love them.
» You might also like these Halloween Potluck Dishes.
All of these recipes come from our fellow food bloggers. Click through to see the full recipe.
Other Recipe Compilations to Try
Jack-o'-Lantern Veggies
These Jack-o'-Lantern Veggies do double duty at a party. They are a great decoration for your table and are a fun way to encourage guests to eat their veggies. There's no recipe needed. Just carve up your peppers and stuff with sliced veggies.
Spooky & Fun Halloween Finger Foods
Hot Dog Mummies
These Halloween Hot Dog Mummies are the perfect activity plus meal for the holiday. Let the kids design their own dinner!
See the recipe
Spiderweb Rice Krispies Treats
These super easy Spiderweb Rice Krispies Treats are the perfect last minute Halloween dessert recipe that are sweet, convenient to eat, and will have everyone coming back for more.
See the recipe
Candy Corn Cupcakes
These candy corn cupcakes made with spice cake will satisfy your craving for autumn flavors, while also taking care of your Halloween cupcake needs.
See the recipe
Fun Candy Corn Apple Pops
Candy Corn Apple Pops are a quick and easy Halloween treat made with apples, candy melts, and sprinkles. So fun and delicious!
See the recipe
Creepy Halloween Hand Recipe
A flavored cream cheese dip shaped into a creepy hand and wrapped in prosciutto to make a disturbingly realistic Halloween appetizer in just 10 minutes!
See the recipe
Zombie Bait Chex Mix
This Zombie Bait Chex Mix is a fun Halloween treat. Grab the kids, they'll LOVE making it with you! Plus you'll only need 4 ingredients!
See the recipe
Easy Witches Fingers
Witches Fingers, a super easy and fun Halloween treat for your next party! Who wouldn't love munching on a tasty Witches finger?!
See the recipe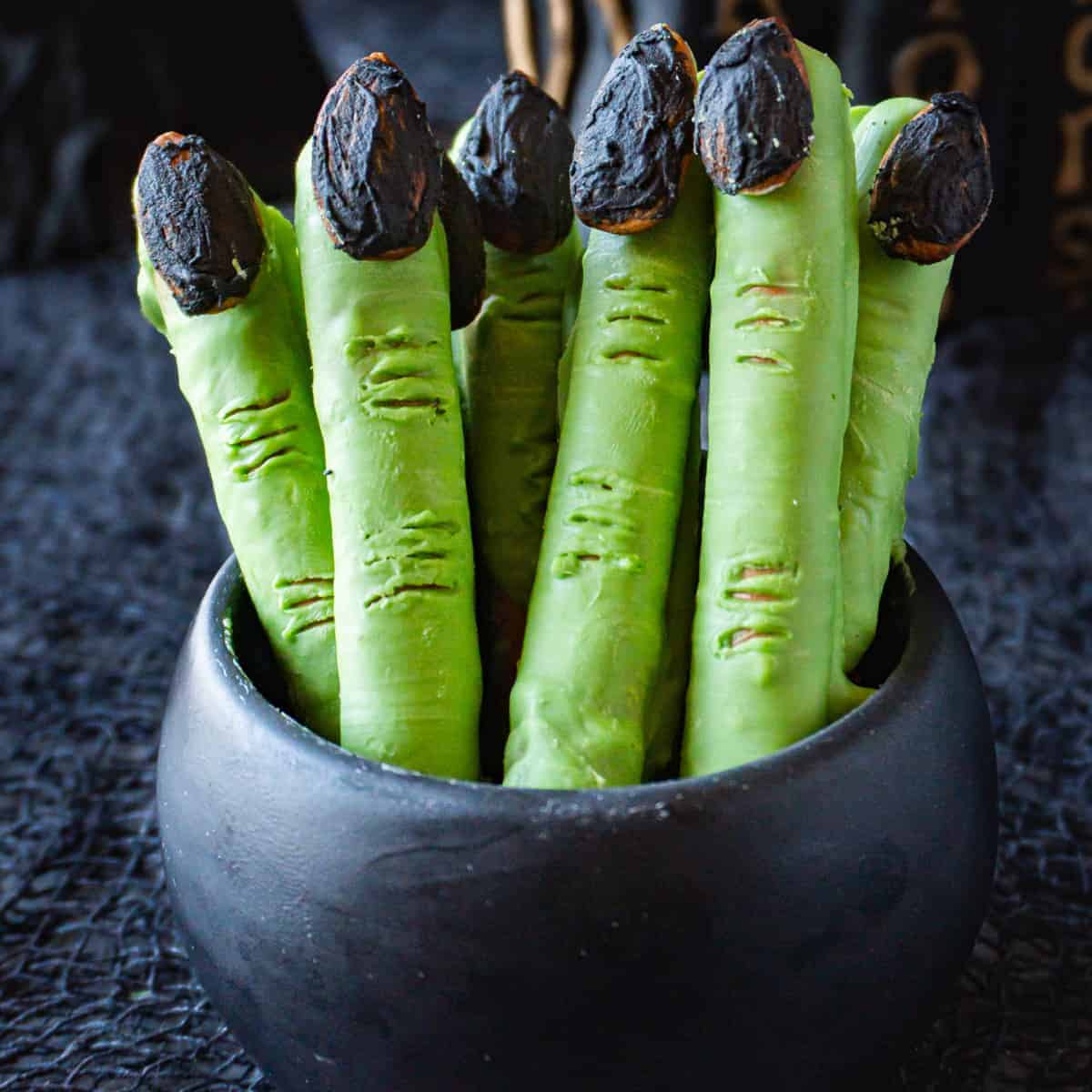 Ghost Meringues
These easy Ghost Meringues are perfect to make ahead and have ready for party time! Turn meringues into ghosts with a few pieces of chocolate. You'll have fun with these spooky ghost meringues dripping in a scary strawberry sauce.
See the recipe
Halloween Pumpkin Deviled Eggs
These easy Halloween Pumpkin Deviled Eggs are shaped like cute pumpkins and make a tasty appetizer or snack! Make these for a fun and festive treat!
See the recipe
Easy Chocolate Wafer Dipped Ghost Cookies
These Easy Chocolate Wafer Dipped Ghost Cookies are so easy and super festive for your next Halloween party! With just 3 ingredients, you really can't go wrong!
See the recipe
Monster Halloween Marshmallow Pops
These cute Monster Halloween Marshmallow Pops are easy Halloween treats that anyone can make. They require only 5 ingredients and come together in just a few minutes. 
See the recipe
"Boo-zy" Oreos
This fun new take on the classic sandwich cookie features a boozy orange filling surrounded by delicious chocolate shortbread. The perfect Halloween treat!
See the recipe
🥧 If you're interested in more great recipes, I share all my favorite Instant Pot recipes over at A Pressure Cooker Kitchen, air fryer recipes at Air Fry Anytime, and cocktails and drinks at Savored Sips. Check it out today!
CONCLUSION
Halloween only comes around once a year, so be sure to get your fix with these spooky and fun Halloween finger foods.
Like this recipe? We'd love for you to share it on your Pinterest board! Click to follow our Pinterest boards so you can find all our recipes!
Instagram it! If you try this recipe please tag #AFoodLoversKitchen on Instagram or Twitter. We love to see your photos of our recipes! Also follow us on Instagram, Twitter and Facebook to keep up on what we're cooking up.
Pin it for later!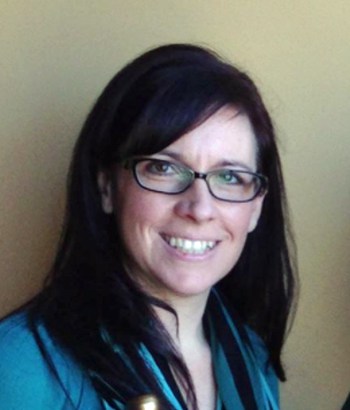 Hi! I'm Angela and I joined the team in 2020. I love to try new foods and recipes and look forward to passing them along to you. I live in a small town in Oregon with my two adult children who enjoy experimenting with food as well.