This article has links to products that we may make commission from.
Dessert is one of my favorite parts of Thanksgiving dinner along with the Thanksgiving Cocktails! That's when the pumpkin pie and decadent chocolate mousse come out and everyone digs in like they haven't just devoured a huge plate with all the fixings.
These delicious Thanksgiving dessert recipes are some of the best you'll find on the internet. We've organized them into pies, cakes, bars and cookies, with a few extras at the end, like our favorite salted caramel apple crisp.
These desserts are a compilation of recipes from our fellow food bloggers around the Internet. Click through to see their full recipe.
You might also like these 25 tasty homemade bread recipes.
Thanksgiving Pies
Cranberry Gingersnap Pie
This Cranberry Pie with its spicy gingersnap crumb crust and silky cranberry curd filling brings a little va-va-voom to the traditional dessert table!
Classic Southern Pecan Pie
You'll be amazed how easy this Classic Southern Pecan is to make! It's The Finishing Touch at out Thanksgiving table!!!
Chocolate Pecan Pie
If you love pecan pie the only thing that makes it better is chocolate! This Chocolate Pecan Pie recipe is very simple and totally fool-proof so be sure to bookmark this one for next year or even make it for Christmas or New Year's Eve!
Easy Sunflower Seed Pie Recipe
Sunflower Seed Pie is sure to be a crowd pleaser! This nut free pie is a great alternative to pecan pie. Easy to make in a few simple steps this unique sunflower pie is delicious and perfect for the Thanksgiving table.
Homemade Spiced Carrot Pie
Carrot pie is a delicious seasonal dessert for Thanksgiving! Using cooked carrots instead of pumpkin or sweet potato, it's a unique twist on a classic.
Toasted Pecan Streusel Pumpkin Pie
A buttery, golden toasted pecan crumble does double duty as a crust and streusel topping. Filled with a smooth and luscious pumpkin pie filling, this Toasted Pecan Streusel Pumpkin Pie is then baked to golden glory!
Triple Chocolate Pumpkin Pie
This Triple Chocolate Pumpkin Pie is beyond delicious! You'll love the flavor combination! The perfect dessert for holiday gatherings and parties that's slightly decadent and oh so good!
Easy Sweet Potato Pie
Gorgeous and delicious, this sweet potato pie is very easy to make and perfect for the holiday season! A gingersnap crust paired with a filling that includes condensed milk and pecans.
Brown Butter Black Bottom Sweet Potato Pie
Sweet potato pie is a classic southern Thanksgiving dessert, and brown butter makes this one irresistible! An indulgent holiday treat!
Caramel Dutch Apple Pie
Caramel Dutch apple pie has layers of delicious cinnamon and brown sugar apples. The oatmeal strudel crumb topping is the icing on the cake!
Easy Ruby Apple Pie
Ruby Apple Pie consists of a gorgeous hibiscus colored apple pie filling assembled with your favorite store-bought double pie crust. An easy to prepare yet stunning Fall dessert!
Caramel Pear Pie
Caramel Pear Pie, a delicious non-traditional pie that will have you saying- move over apples- I want some pears!
Cakes
Spiced Apple Layer Cake with Marscapone Frosting
This spiced apple layer cake with mascarpone frosting is moist, incredibly fragrant and utterly delicious.
Caramel Apple Cupcakes
These caramel apple cupcakes are the perfect fall dessert. Bite into one and you'll be rewarded with a rich caramel apple filling.
Apple Pudding Cake
Apple Pudding Cake has the base of the pudding-like cake that is not only creamy and soft, it's completely loaded with cinnamon-apple flavor. A winning combination for the fall…or any time of the year really.
Caramel Apple Pecan Dump Cake
This Caramel Apple Pecan Dump Cake is a super easy and delicious autumn dessert that is perfect for Thanksgiving! With apples and spices, this flavorful treat will be a hit!
Pumpkin Apple Crumb Cake
This is probably the best fall cake ever, combining all of our favorite flavors in one place. Though it has several components, it's very easy to make. Super moist from the pumpkin, it also has caramelized apples topped by a wonderful crumble with spices.
Sweet Potato Cheesecake
Sweet potato cheesecake is a great alternative to pumpkin desserts. This one is creamy, lightly spiced, and easy to make!
Ty's Sweet Potato Sour Cream Pound Cake with Maple Pecan Praline Sauce
Sweet potato sour cream pound cake is as decadent as it sounds. Flecks of sweet potato throughout topped with a luscious maple pecan praline sauce.
Caramel Apple Cheesecake
This delicious caramel apple cheesecake is the perfect combination of sweet and creamy. This yummy no-bake cheesecake recipe is perfect for your next party or gathering.
Instant Pot Pumpkin Cheesecake
Instant Pot pumpkin cheesecake – Made with fresh pumpkin puree and cooked in the Instant Pot, this cheesecake is then topped with a salted caramel walnut topping
Pumpkin Roll
Pumpkin Roll is the perfect holiday treat for this Thanksgiving! A moist pumpkin cake made with pumpkin pie spice and covered in sweet cream cheese. A perfect holiday treat
Pumpkin Sheet Cake with Caramel Coffee Cinnamon Frosting
Moist pumpkin pie spiced cake with a caramel, coffee, cinnamon frosting. This sheet cake is so easy, feeds a crowd, and is best made in advance. What more could you want?
Pumpkin Dump Cake
Pumpkin Dump Cake, a cross between pumpkin pie and a pumpkin crunch cake and perfect for Thanksgiving.
Bars and Cookies
Pecan Pie Bars with Shortbread Crust
These Pecan Pie Bars are one of the best things you will ever eat. Gooey, caramely, buttery goodness all on top of a simple homemade shortbread crust, these pecan bars are sure to be a hit at your holiday party, but you're not going to want to share them!
No Bake Pecan Pie Cheesecake Bars
These easy no-bake pecan pie cheesecake bars are the one dessert you need at your table this Thanksgiving. With a crisp caramel and pecan topping, a tangy cheesecake filling and a spicy gingersnap crust, this recipe is every bit as delicious as it is a snap to make!
No Bake Pumpkin Dream Bars
These No Bake Pumpkin Dream Bars will be your new go-to Thanksgiving dessert.It's an easy layered dessert with a gingersnap cookie crust, pumpkin cheesecake, pumpkin spice pudding, and Cool Whip.
Salted Caramel Pumpkin Cheesecake Bars
Salted Caramel Pumpkin Cheesecake Bars is an easy way to make a cheesecake recipe without all the fuss. Every bite of these creamy cheesecake bars is kissed by the warm holiday flavor of pumpkin pie spice and buttery cinnamon graham crust!
Pumpkin Cheesecake Brownies
The perfect dessert for the pumpkin lovers and chocolate lovers in your life. These Pumpkin Cheesecake Brownies are the perfect combination of fudgy and creamy.
Pumpkin Spice Baklava
Baklava isn't limited to one spice and one type of nut. This version is doused in a maple syrup, filled with mixed nuts and pumpkin spiced!
Harvest Spice Bars
These harvest spice bars with cream cheese are the perfect treat for fall. Made with spice cake mix and cream cheese, they are a sweet and delicious fall dessert recipe for you to enjoy.
Glazed Soft Apple Cookies
These glazed soft apple cookies are packed with tender pieces of apple and crunchy bits of toasted pecans, making them completely irresistible.
Pumpkin Chocolate Chunk Streusel Cookies
This pumpkin chocolate chip cookies recipe has the additional bonus of a chocolate pumpkin spice streusel that adds crunchy texture and flavor!
Misc
Salted Caramel Apple Crisp
When fall descends upon us and all the apples start to be picked, that's when this salted caramel apple crisp recipe gets brought out. It's one of my favorite things to eat when the weather cools.
Pear and Quince Crisp
This orange ginger pear and quince crisp is a wonderful and a bit non-traditional seasonal dessert. Perfect for an easy Thanksgiving option and perfect with a scoop of vanilla ice cream on top!
Pumpkin Flan with Chai Whipped Cream
This pumpkin flan recipe is the silkiest, creamiest, most elegantly spiced dessert you could serve at your fanciest Autumn dinner parties or decadent Thanksgiving dinners!
Apfelstrudel – Traditional Apple Strudel
Skip the pie and make this incredibly flaky apple strudel instead! A filling of tender apples, cinnamon and rum-soaked raisins is the perfect celebratory dessert for Thanksgiving.
Pumpkin Bread Pudding
This Pumpkin Bread Pudding Recipe is an easy and delicious dish perfect to welcome in the fall season! Make this pumpkin bread pudding ASAP for tasty treat!
Plum Almond Tart
A nutty wholemeal pastry case, filled with delicious almond and amaretto frangipane which is itself topped with juicy plums. This plum almond tart is a classic comfort food dessert which is as good served at a dinner party as it is for afternoon tea.
Pumpkin Pie Creme Brulee
Pumpkin Pie Crème Brûlée – change things up with a delicious spin on the classic pumpkin pie! Creamy pumpkin spice custard and a crunchy sugar crust make this the ultimate decadent dessert! It's also a lot easier to make than you would think and is sure to impress dinner guests!
Easy Poached Pears in Red Wine
An easy, yet elegant dessert. When the pears are done poaching in the red wine, we reduce the wine to a rich luscious syrup to be poured over the pears. Simply fabulous as it is, even better with some sort of cream or ice cream
CONCLUSION
We know you'll find the perfect Thanksgiving dessert for your family dinner on this list. Whether it's pumpkin or apple you choose, it's going to be a great ending to a wonderful family meal.
Like this recipe? We'd love for you to share it on your Pinterest board! Click to follow our Pinterest boards so you can find all our recipes!
Instagram it! If you try this recipe please tag #AFoodLoversKitchen on Instagram or Twitter. We love to see your photos of our recipes! Also follow us on Instagram, Twitter and Facebook to keep up on what we're cooking up.
Pin it for later!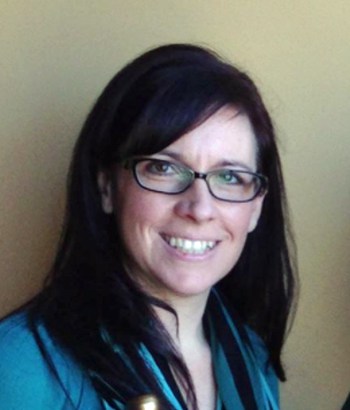 Hi! I'm Angela and I joined the team in 2020. I love to try new foods and recipes and look forward to passing them along to you. I live in a small town in Oregon with my two adult children who enjoy experimenting with food as well.