Summer's here and it's time to get out and start grilling and smoking all the meat. You can now do both with ease and without having to purchase both a smoker and a grill. The best smoker grill combo barbecues can do it all – grill, broil, smoke, and sear meats – all in one.
If you're looking for a powerhouse of a barbecue that can do it all – grilling and smoking – at the same time, these smoker grill combo barbecues are exactly what you need. They make it possible to expertly prepare your food just the way you want – a quick flame grill or a low-and-slow smoke – without the need to purchase two separate machines.
Over the years, we've had both a smoker and a grill and wished there was a way to combine them so they didn't take up all the room in the backyard. I didn't want to sacrifice one for the other. I wanted both. Well, now there are quite a few great options that work very well for both purposes, so you don't have to sacrifice. You can have both.
Our reviews below are for the top 4 smoker grill combos that we've reviewed for 2021. You can't go wrong with any of these great options. Which one you choose will come down to your personal preference and needs. So let's jump in and see our picks.
Note: In the height of the summer, from end of May to August, it can be very difficult to find these grills on the market due to demand. If you find that they are unavailable from Amazon (following our affiliate links below), you might find them at your local Home Depot or through another online retailer.
Our 4 Top Picks
Smoker Grill Combo Reviews
*Best Kamado-style grill / Ceramic grill / All around combo grill
Kamado Joe Classic II Ceramic Charcoal Grill
Although this power horse is a bit on the expensive side, it's probably the most versatile smoker grill combo you can get, so it still packs really good value for the money. You won't need to buy another grill to use alongside this one.
It's multi-level, half-moon design allows you to cook different foods at different temperatures, at the same time. It has an air-tight seal, a latch that locks in heat and smoke, and a temperature control top vent to keep the temp precise at all times.
What it can do:
Grilling
Low and slow smoking
Pizza oven
Baking & roasting
Top Features:
The Kamado Joe ceramic charcoal smoker grill combo has an 18″ cooking area, split between two staggered grill grates.
Using a built-in temperature gauge, you can monitor the temperature of the ceramic smoker grill while it is grilling or smoking. Durable case constructed of powder-coated cast aluminium.
It can be moved around if necessary by unlocking the four wheels on the bottom of the stand.
The grill lid is super light. The patented Air Lift Hinge means you can open the grill dome with a single finger.
---
* Best all-in-one barbecue wood fire pellet grill
Z GRILLS Wood Pellet Grill & Smoker
If you're looking for the easiest option for smoking, a pellet grill is the way to go. You'll get a good wood smoke flavor in the meat with this easy-to-use option that doesn't require wood. It uses pellets and propane gas. You can cook for about 20 hours per 20 lbs. of pellets.
What it can do:
Bake
Grill
Smoke
Roast & braise
Char-grill
Top Features
It has 590 square inches total cooking area between the main cooking surface and the warming rack.
It's easy to use for beginners with an electronic auto-start ignition, an LED temperature gauge, and automatic pellet feeding.
Has a wide temperature range from 180 to 450 °F, so it's good for low and slow cooking as well as high-temperature grilling.
It's got a steel construction with a powder-coat finish so it should be durable, even in humid conditions.
It's good for set-it-and-forget-it cooking with a digital temperature control that automatically adds pellets as needed to regulate the temperature.
---
*Best budget charcoal grill
Char-Griller E1224 Smokin Pro 830
If what you really want is that unique charcoal grill flavor, we recommend the Char-Griller E1224. It's a traditional charcoal grill with a side fire box. The joy of the side fire box is that you can grill your food on the main grill and cook a side dish, like corn on the cob, in the box at the same time, at two different temperatures.
What it can do:
Top Features:
Heavy-gauge powder-coated steel construction with nonstick cast-iron cooking grates for even heating.
It's on 2 wheels with 2 fixed legs, so it's easy to pick up by the handle and move, for easy transport
It has 580 square inches of main cooking surface and a 250 square-inch side fire box for either charcoal cooking or smoking, for a total cooking area of 830 square inches.
An adjustable fire grate and heat gauge in the hood give good heat control. You can move the fire grate up and down as needed, and keep food warm on the available warming grate.
Slide-out coal drawers enable cooks to add charcoal while cooking without removing grill grates and dump residual ash easily.
Char-Griller has several accessories available for separate purchase, including a warming shelf, rotisserie kit, and propane igniter.
---
*Best high-end grill with wifi capabilities
Traeger Pro Series 575 Grill
This has always been our favorite of the grill smoker combos. Everyone in my family has one and they've lasted for many many years with no issues. You can do everything with this grill and it's very reliable.
The Series 575 has WiFIRE technology that connects your grill to your home WiFi, so you can use the Traeger app (and Alexa, if you have one) to control the grill from anywhere.
What it can do:
Grilling
Low and slow cooking
Baking & Roasting
Braising
BBQ
Top Features:
Change temperatures, set timers and monitor your food anywhere at any time with the Traeger App and the WiFIRE enabled controller.
Traeger Grills are fuelled by 100% all-natural hardwood pellets that infuse amazing wood-fired flavor into everything you cook.
Pellets are automatically fed into the machine so it's very low maintenance.
There are two racks, both porcelain coated grates for easy cleaning, so you can cook quite a bit at the same time – one on direct heat and one on indirect.
Rugged all-terrain wheels on one side and fixed legs on the other. It's a heavy grill that's not super portable, but you can wheel it around the yard to deck easily.
What to Consider When Buying a Smoker Grill Combo
To choose the best smoker grill combo for your needs, you should consider the size, type of cooker, what it's made of, cooking surface design, can it be used simultaneously, and other extra features, as we've explained below.
Size & Portability
In an outdoor setting with limited space, size is an important consideration. Smokers come in all sizes so you might need to choose one based on the dimensions of the space you have. Since you won't have to use two different grills, this can be a bonus for small spaces.
Some grills are very wide, particularly ones with a full smoker and grill that can be used simultaneously. Some are quite slim and don't take up much room at all. It's a good idea to measure all the parts to be sure they'll fit your circumstances.
Portable smoker grills typically offer a 150-square-inch cooking surface and full-size smoker grills offer up to 800 square inches of cooking surface. Cooking surfaces that are at least 600 square inches will suit you if you're cooking for 8+ people at a time.
Portable smoker grill combos have handles so they're easy to lift and pack, making them a great choice for taking camping or to tailgate parties.
If you don't intend to grill during the winter, a lightweight smoker grill with wheels will be much easier to stow away.
Type of Cooker
There are many different types of grill smoker combos available and they don't all do the same thing. Below is a breakdown of the types of combos that are available so you can determine which suits you.
Kamado Grills
These grills – also known as ceramic grills and egg cookers – require a bit longer to heat up, but will hold and transmit heat longer than a standard steel grill. The narrow egg shape reduces airflow on the food, so steaks stay moist during cooking.
Pellet smokers
Pellet Smokers use compressed flavored wood pellets instead of charcoal or gas for the ultimate in set-it-and-forget-it smoking. A gravity-fed hopper loads the wood pellets, while a digitally controlled auger controls the temperature.
Gravity-fed smokers
You can use pellets or charcoal with gravity-fed smokers, and the pellets or charcoal are added automatically when you need more fuel. By filling the hopper with pellets or charcoal, the smoker needs not be refilled repeatedly.
Drum smokers
Drum smokers resemble oil drums and are available as horizontal or vertical units. A vertical drum smoker tends to have several grates at varying heights, while a horizontal drum smoker allows users to simultaneously grill and smoke.
Charcoal grills
A charcoal grill produces heat and smoke by burning charcoal. Despite producing more smoke than pellet grills, these are usually the most popular because they are more affordable than gas grills.
Gas grills
Natural gas or liquid propane creates a heat that is both low and slow for cooking, as well as one that is fast and hot. For convenience, these boilers are typically equipped with an ignition switch, and the gas can be gradually increased or decreased for adjusting the temperature as required.
What It's Made Of
Smoker grill combos come in a variety of different materials, such as stainless steel, powder-coated steel, and ceramic. While all of them have their pros, you might be interested in specific material, so do that that into consideration.
For grill exteriors, stainless steel is usually the best option due to its durability. It's lightweight, easy to maneuver, and resistant to water, UV radiation, and impact damage.
Powder-coated steel is more durable and resistant to corrosion and rust than stainless steel. It is therefore suitable for outdoor spaces that are not sheltered.
It is best to use ceramic grills in humid and rainy areas because they are not prone to rust. Additionally, ceramics heat up and cool down slowly, making them ideal for long, slow cooking. It is important to take due care when handling ceramic since it's fragile and easy to chip.
Cooking Surface Design
The best part about a smoker grill combo is that some have multiple tiers of cooking surfaces making it possible to smoke and grill at the same time – typically a large horizontal smoker drum with a small grill on the side, or there could be multiple racks within the same element, like with the Kamado Joe cooker.
The size of the cooking surface will impact the amount of food you can prepare at one time. If you often need to cook a large amount, make sure it will all fit on the surface of the grill you're considering, otherwise it might not be a good choice.
Temperature Range and Control
There are different ways to regulate the temperature of a smoker grill combo, depending on its type. Gas grills feature simple dials to regulate gas flow and heat, while charcoal smoker grills rely on adjustable vents or dampers to adjust air flow so a smoky flavor is obtained.
Pellet grills that utilize gravity-fed pellets have an automatic feed that ensures the temperature remains constant based on the settings in the digital control. Gas grill temperatures can get as high as or exceed 500 degrees Fahrenheit, while smokers are usually between 100 and 300 degrees Fahrenheit. Smoker grills must be able to produce temperatures for both cooking techniques in one appliance, so their minimum temperatures are higher than smokers and their maximum temperatures are lower than grills.
Portability
Normally smoker grills weigh between 20 and 200 pounds. Even if it means sacrificing the size of the cooking surface, those who plan to store or carry their appliance may benefit from a more lightweight model. Rather than downsizing, there are other ways to maximize portability.
Most smoker grills have wheels on one side and feet on the other or wheels at the base of each leg that can be locked in place while the smoker grill is in use. Even a large combination smoker grill can be moved around the patio easily if it has wheels and one or more handles.
Extra Features
There are some bells and whistles in smoker grill combos that are worth considering.
Temperature Gauges – From simple analog dials to digital displays, the range of temperature gauges is extensive. It is important to have a temperature gauge if you are grilling, but they are also vital if you are smoking over several hours.
Meat probe thermometer – This helps you measure the internal temperature of steaks, roasts, and other meats to ensure you're cooking food to the correct temperature. It's not necessary, but nice to have.
Remote temperature monitoring is another feature worth considering. The app connects to the smoker grill via Bluetooth or Wi-Fi and enables you to sit back and monitor the progress from afar.
Conclusion
If you're in the market for a grill/smoker combo and can't make a decision, we hope this guide has been useful for you. There are a lot of options available and many of them work really well, but we definitely think you can't go wrong iwth one of the four listed above.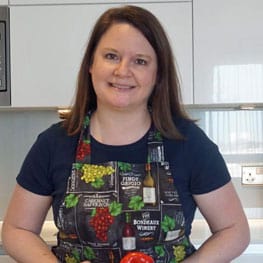 Laura is a home cook who loves making new recipes and finding new favorite things to eat, whether at home or abroad. She also runs a popular travel blog and spends a lot of her time traveling for food.