Made popular on Tik Tok, this Baked Feta Tomato Pasta combines cherry tomatoes with olive oil and feta cheese, then is baked until the tomatoes are roasted and near bursting, and is tossed with pasta for a memorable Greek-style meal.
» You might also like this Chicken Caprese Pasta and Pasta with Sausage & Peppers.
I've never been one to go along with viral video trends, but this one caught our eye because of how easy it looked to make, and how much we love roasted tomatoes and cheese ☞ See this Penne al Forno as proof. Who could resist trying it? Not me! And I'm glad I didn't resist.
In Greece, there's a dish called Bouyourdi that forms the basics of this dish. It's baked feta with tomatoes, garlic, and olive oil. It's perfect for scooping up with warm pita bread or crostini. The tray of baked cheese and tomato is plunked down and immediately devoured at a dinner party. Check out Bouyourdi here along with other must try Greek foods.
I've had that dish in Greece, and this pasta is so similar that it took me right back. The way the tomatoes meld with the olive oil and feta, it's a thing of beauty. And it turns out there is no easier or faster way to make feta tomato pasta.
Melinda says:

This is so easy to make (yay!) and all my favorite flavors! Especially feta, can't wait to make it again.
Addie says:

Total comfort food! So yummy!
What Ingredients You Need
This pasta dish is super easy to make. You don't need a lot of ingredients. It's that fact that makes it so good, honestly. It's not fussy and involved. The ingredients are allowed to speak for themselves.
Just one thing to note, you should use the best quality ingredients you can for this dish. The higher quality the tomatoes, feta and olive oil, the better the dish will be. If you use tomatoes that aren't very ripe and don't look great, or you use a low-quality olive oil, or a low-fat feta, it's just not going to be very good.
Cherry tomatoes
Feta cheese
Olive oil
Salt & pepper
Pasta (your choice – I've used penne, bowties, and spaghetti)
Garlic
Basil
Red pepper flakes – optional
How to Make Baked Feta Tomato Pasta
Start by preheating the oven to 400 degrees F. It seems pretty high for this dish, but it's important in order to roast the tomatoes and leave a bit of char on them and the feta as they cook. Maximum flavor!
Pour the tomatoes into a 9″x13″ oven-safe dish. Add the olive oil and stir the tomatoes to coat them in the oil. Drop the block of feta right into the middle of the tomatoes. It starts out as a thick, hard block, but by the time it's cooked, it's a creamy and rich cheese that blends right in with the tomatoes.
Sprinkle the whole dish with salt and pepper and put it in the oven. It needs to bake for 30 minutes. I've seen some instructions that say you should increase the temperature in the oven for the last 10 minutes, but I don't think it's necessary. The tomatoes and cheese got nice and browned on the tops. Any hotter and they might really burn.
While it's baking, cook the pasta according to the package instructions. If you can get fresh pasta, rather than dried, even better!
When the tomatoes and feta are done, take the dish out of the oven and add chopped basil, garlic and red pepper flakes. Stir – or "fold" – it all together. I don't like to stir too much because the sauce just becomes a cream sauce. You want to preserve some of the crumbles of feta, rather than mixing it all in.
Drain the pasta and add it into the dish. Fold some more to incorporate it all. If the pasta seems a bit dry add a splash of the pasta water.
Substitutions
It is possible to substitute the fresh cherry tomatoes with a can of cherry tomatoes. It's really important to use cherry tomatoes, however. Crushed or Pureed canned tomatoes will not produce the same dish.
You don't have to use basil. It can be subbed with thyme or oregano, which are both quite good in this recipe. You don't need to add as much. Add 1-2 sprigs of fresh thyme or oregano. Or use 1/2 a teaspoon dried.
The feta cheese is the star of the show, so I don't recommend substituting it with any other type of cheese. In fact, you should find the highest-quality feta you can. I also don't recommend using low or no-fat feta. It's just not the same.
Likewise, I wouldn't use a different type of oil. The highest quality olive oil you have will yield the best result.
Frequently Asked Questions
Can I use crumbled feta?
Yes, this recipe will still come out great with crumbled feta. Make sure to pile all the crumbles in a pile in the middle so that you still achieve a nice creamy, melty texture.
Can I add a protein?
Definitely. Although this dish is great just as it is, chicken would make a nice addition. Crumbled Italian sausage or ground beef would also be great.
Like it, Love it, Want Some More of It? Subscribe to our newsletter and follow us on Pinterest, Instagram and Facebook. We really love it when you save our recipes to Pinterest 😊
Baked Feta Pasta
This baked feta pasta combines tomatoes, feta, olive oil, basil and garlic with pasta.
Print
Pin
Rate
Ingredients
20

ounces

(

566.99

g

)

cherry tomatoes

1/4

cup

(

54

g

)

olive oil

8

ounces

(

226.8

g

)

block of feta

salt and pepper

to taste

1

pound

(

453.59

g

)

dry pasta of choice

3

cloves

garlic,

minced

1/4

cup

(

6

g

)

fresh basil

roughly chopped

red pepper flakes

optional
Instructions
Preheat oven to 400 degrees F (200C).

Pour tomatoes into a 9" x 13" oven-proof baking dish. Add olive oil and stir to coat. Place the block of feta into the middle. Sprinkle with salt and pepper and bake for 30 minutes.

In the meantime, cook and drain the pasta, according to package directions.

When done, remove the dish from the oven. Add the chopped basil, garlic and red pepper flakes. Stir carefully to combine. Avoid over-stirring. Some bits of feta should remain.

Add pasta to the dish and stir to coat.
Notes
Use any dried pasta you like: penne, bowties, macaroni
If you don't have fresh tomatoes, you can substitute with canned cherry tomatoes
Nutrition
Calories:
719
kcal
|
Carbohydrates:
93
g
|
Protein:
24
g
|
Fat:
27
g
|
Saturated Fat:
11
g
|
Polyunsaturated Fat:
2
g
|
Monounsaturated Fat:
13
g
|
Cholesterol:
50
mg
|
Sodium:
656
mg
|
Potassium:
611
mg
|
Fiber:
5
g
|
Sugar:
9
g
|
Vitamin A:
1012
IU
|
Vitamin C:
33
mg
|
Calcium:
326
mg
|
Iron:
3
mg
Like it? Pin it!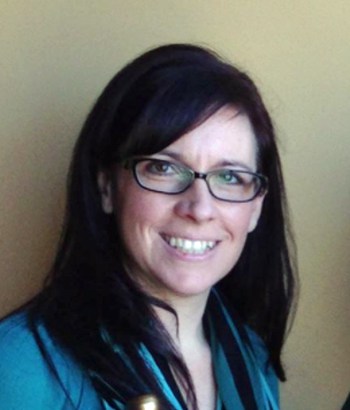 Angela's passion for discovering and experimenting with new flavors and recipes is at the heart of her culinary philosophy. Residing in a quaint Oregon town, she finds joy and inspiration in her kitchen. Angela has a lot of expertise in cooking and she eagerly shares her discoveries and unique creations with you.